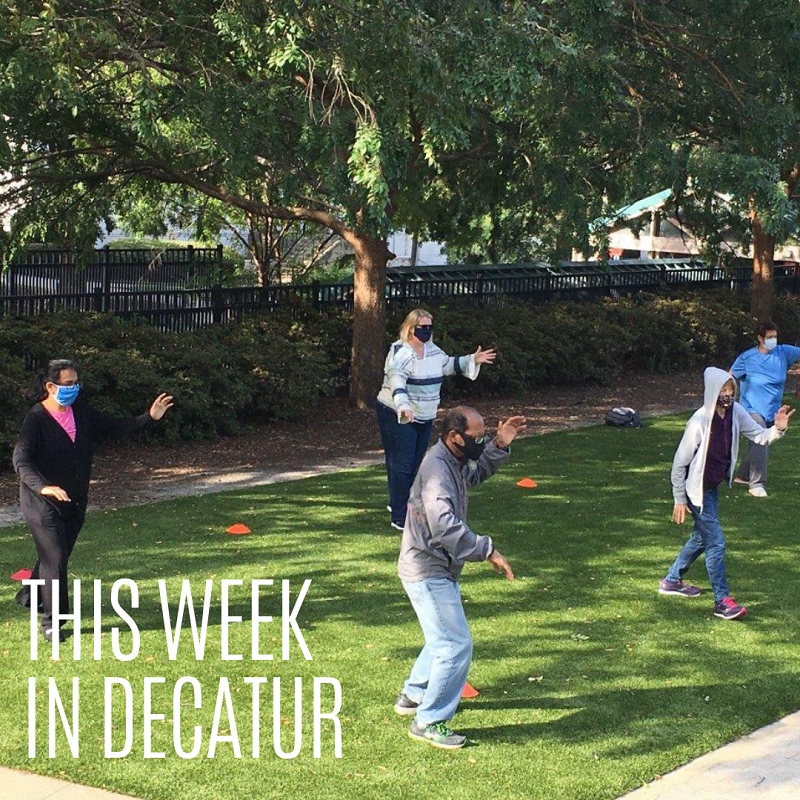 Meetings
Environmental Sustainability Board Meeting| Friday, July 16 @ 9 a.m.
Visit decaturga.com/bc for additional meeting details.
Events
Hops at the History Center: A Scenic Georgia Sketchbook July 12 • 6-7 p.m.
Join DeKalb History Center for the first Hops at the History Center of the year! Author Ronald R. Huffman will be talking about his new book, A Scenic Georgia Sketchbook, Landmarks & Wonders from the Back Roads.
Take a look at Georgia's architectural treasures through the lens of an architect's sketchbook. Ronald R. Huffman captures the splendor of more than eighty buildings and landmarks throughout Georgia with a precise hand while sharing anecdotes and back stories behind each place. With this book, Huffman hopes to record each place in time to preserve the beauty and context before they are lost to time or progress.
Tickets are $5 for members (in person), $10 for non-members (in person), and $5 for virtual only. Drink tickets will be available for $5. Visit dekalbhistory.org to purchase tickets.
Tai Chi on the Square | Tuesday, July 13 @ 9 a.m.

Wednesday Walks with Special Guest | Wednesday, July 14 @ 9 a.m. (meet in front of Decatur Recreation Center)

3rd Friday Bike Ride | Friday, July 16 @ 6:30 p.m. (meet in front of Decatur Recreation Center)

Maculelê-Capoeira Academy Decatur: Free Belly Dance Workshop | 7:30 p.m. at Core Studios. Visit capoeiraatlanta.com/ for additional details.
Reminders
Decatur 2020 Strategic Draft Plan Review. An initial draft of the 2020 Strategic Plan is now available. Everyone in the community, whether you're new to the process or have participated since the beginning, is encouraged to provide final thoughts on the emerging plan.
Visit https://decatur2030.com/dsp-draft-ready-for-community-review/?fbclid=IwAR037tF46KQP_9lvG0veR6SoJ8oxWOgtUVRCXbUBGmjFnzaJhJKjQwJZe6I for online review and commenting. The draft will remain open until July 23.
Afterschool Counselor (Part-Time) Positions Available. Are you or anyone you know looking for opportunities to make a difference while having fun and getting paid? Join the City of Decatur Children & Youth Services division as an Afterschool Counselor. Counselors lead enriching activities for children in school buildings across the city of Decatur with an emphasis on leadership, social emotional learning, STEAM and cultural competence. The role begins July 27-30, 2021 with orientation and then starts with school on August 3, 2021.  Schedules are 2-6:15 pm or 2:30-6:15 pm M-F on school days from August through May with some additional hours on Tuesdays and Saturdays throughout the year for meetings and professional development. The pay rate is $12 or $13/hour DOQ.
How to Apply- Visit decaturga.com/hr/page/current-job-opportunities to apply online.