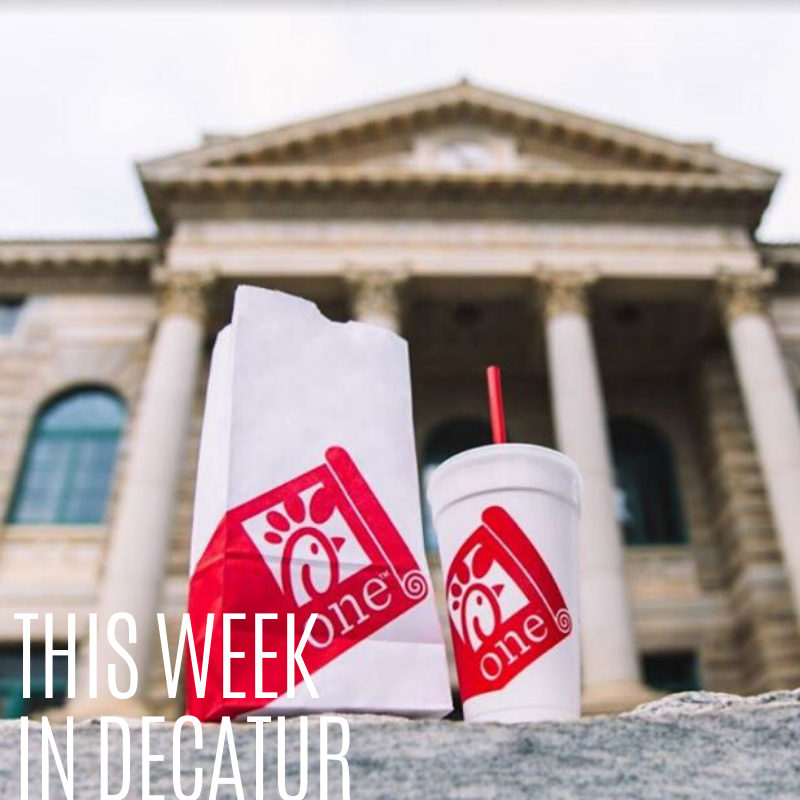 Meetings
-Zoning Board of Appeals | Monday, Mar. 9 @ 7:30 p.m.
-City Schools of Decatur Board of Education | Tuesday, Mar. 10 @ 6:30 p.m.
-Planning Commission | Tuesday, Mar. 10 @ 7 p.m.
-Parkwoods Traffic Calming Informational | Thursday, Mar. 12 @ 6:30 p.m.
-Environmental Sustainability Board | Friday, Mar. 13 @ 8 a.m.
-Decatur Development Authorities | Friday, Mar. 13 @ 8 a.m.
Events
-Join the Chick-Fil-A in Downtown Decatur every Tuesday morning in March for their Mystery Breakfast Giveaway! Receive one free surprise breakfast entrée with any purchase. *Offer valid only at Chick-fil-A Downtown Decatur*
-Come out for the Songs of Hope and Courage concert celebrating folk singer Pete Seeger this Friday, Mar. 13 at 7 p.m. at Friends School in Atlanta. This concert will feature folk performer and song leader Annie Patterson and Mary Witt. For more information and advance tickets, visit riseupandsing.org/events.
-Don't miss Eddie's Attic Songwriter's and Comedy Open Mic this Monday, Mar. 9 at 7:30 p.m. There will also be live performances by Them Dirty Roses, Pierre Bensusan, Blue Mother Tupelo and Sean Hayes with Sylvia Rose Novak this week. For show times and tickets, head to eddiesattic.com.
Cover Photo: Chick-fil-A Downtown Decatur (via Faceboook)