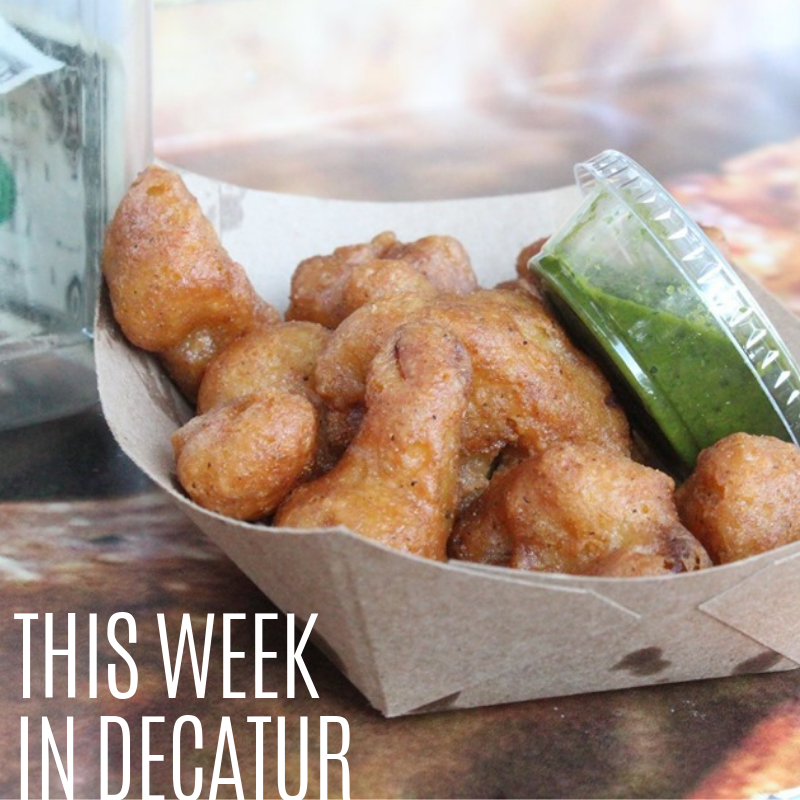 -The DeKalb History Center's September Lunch & Learn will be presented by Chip Davidson III. Stop in to hear from him as he discusses the Davidson-Arabia Mountain Nature Preserve at the Historic DeKalb Courthouse this Tuesday at noon. Bring your lunch! Visit dekalbhistory.org for more info.
-There are only 2 Truckin' Tuesdays remaining this month, be sure to stop by Decatur Legacy Park tomorrow for "street food" from 6-9 p.m. For more info, visit foodtrucksdecatur.com. -Come by the Community Bandstand for this Wednesday's Blue Sky Concert featuring the Beulah Boys from 12-1 p.m.
-If you use QuickBooks to manage your small business, this half-day basics class – taught by Advanced Certified QuickBooks ProAdvisor Kristen Diver of System Happy, Inc, – has tips and tricks to save you tons of time. There will be a Desktop class happening Thursday from 9 a.m.-1 p.m., visit systemhappy.com for additional details on pricing and future class dates.
-There will be an opening reception for the gallery "Perspectives: From Realism through Abstraction" on Thursday from 6:30-9 p.m. at Aimee's Jewelry and Fine Art Gallery.
-After touring the east coast and Canada extensively while opening for musicians such as Stevie Wonder and Earth, Wind and Fire, Faith Harris will be gracing Oakhurst Jazz Nights this Thursday at 7 p.m.
-Do you love trivia? Enjoy a good book? Come join us to test your literary knowledge while benefiting the DeKalb County Public Library. A Novel Affair: Tapas+Trivia is happening at 7 p.m. on Thursday at the Decatur Marriott. You can go to dekalblibraryfoundation.org to purchase your tickets.
-In conjunction with Atlanta Celebrates Photography, Different Trains Gallery presents "Remembering Marvin Rhodes," a small retrospective exhibition of photographs by the late Atlanta photographer and Vietnam veteran, who passed away in 2017. The opening reception is Thursday and the show continues through October 19. Visit differenttrainsgallery.com for updates and more information.