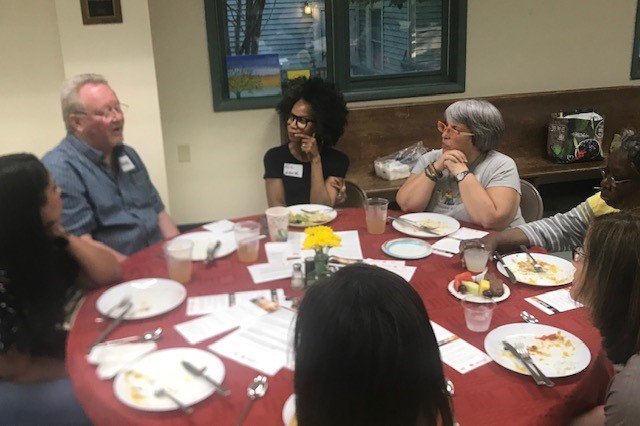 The Decatur Dinner's Design Team invites the community to join them on Sunday, August 25 for 100 dinners in one night in homes, community centers, restaurants, and places of worship across Decatur.
Youth, parents, and community members are invited to share stories and make connections with others who want to see Decatur bridge its racial divides…and all voices are needed at the table to share a meal and talk honestly and openly about what divides us and can bring us together in the City of Decatur.
You are invited to share this information with your networks and consider hosting or facilitating a dinner of 8-10 people. Find out more information and sign up at www.DecaturDinners.com.
The Decatur Dinners Design Team partners include representatives from City Schools of Decatur, Decatur Housing Authority, Better Together Advisory Board, Decatur Education Foundation, Out of Hand Theater, Both And Partners, and One Small Change Inc.