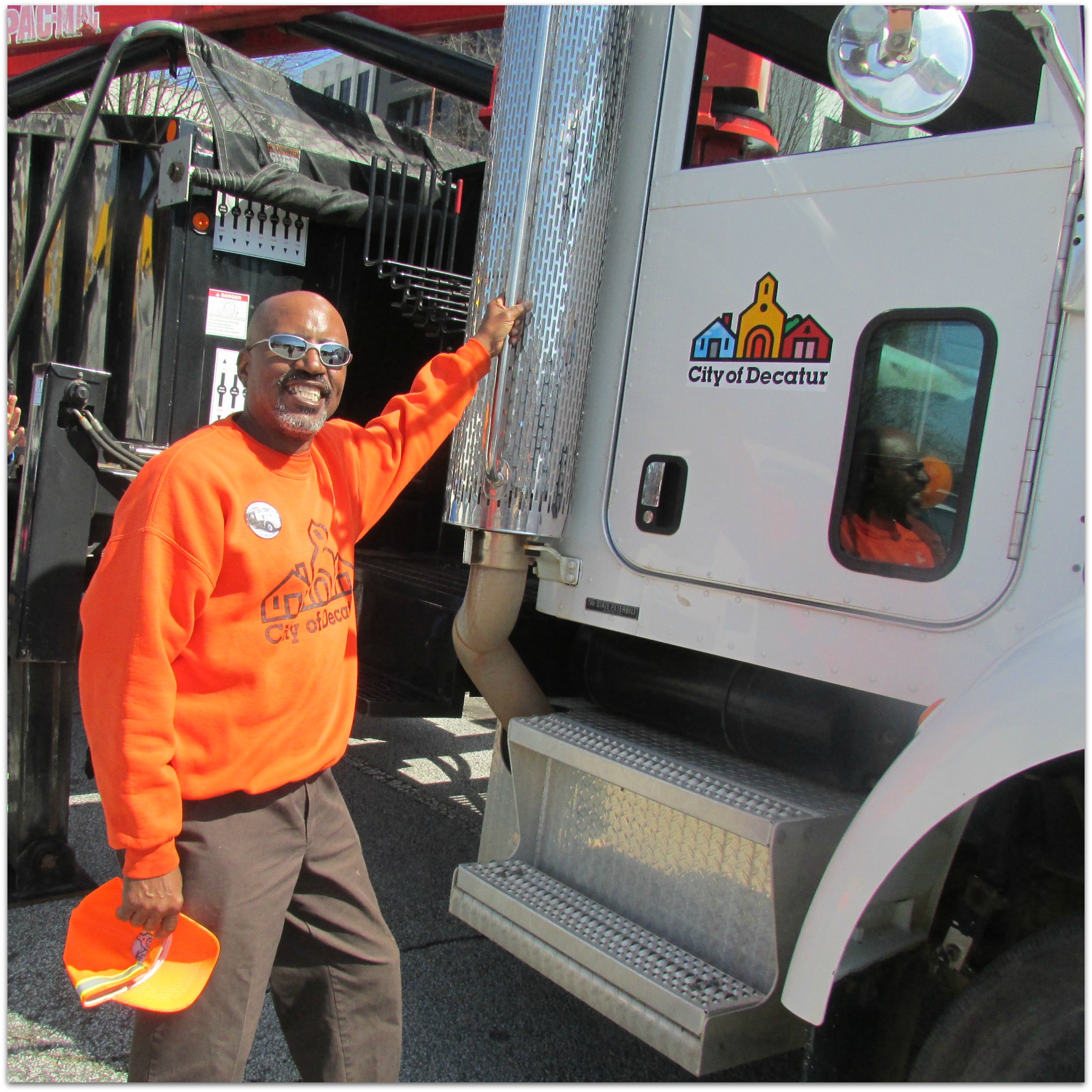 Public Works is gearing up for the 2019 Neighborhood Cleanup days.
The City offer these days once a year to help residents dispose of bulky items that don't easily fit into Pay-As-You-Throw bags. Each street in the city is assigned to a Saturday between March and June. Dates for the 2019 event are now available.
> Neighborhood Clean Up Schedule 2019
If you have any questions, please contact Sean Woodson at sean.woodson@decaturga.com or 404-377-5571.
Collection Times
All items to be collected should be placed at the curb by 7:30 a.m. This ensures that we do not have to rerun routes for late set-outs. Collections run until 3:30 p.m., or until finished, whichever is sooner.
Acceptable Items:
• Yard trimmings
• Building materials (not from the work of private contractors)
• Tires
• Furniture
• Appliances (not containing Freon)
• Trash that won't fit into pay-as-you-throw (PAYT) bags
Materials we will not collect:
• Liquids
• Dirt
• Bricks
• Blocks
• Stone, rocks, or concrete
• Motor vehicle batteries or parts
• trees (removed by contractor)
Saturday, March 30 Collection
Collection for March 30 will take place in the following neighborhood:
Oakhurst Neighborhood #1 –
First Avenue
Second Avenue (100 to 600 Block)
Third Avenue (400 to 700 Block)
Fourth Avenue
North Fourth Avenue
Fifth Avenue
Gordon Street
Northern Avenue (north side only)
Oakview Road (1000 to 1700 Block)
Maxwell Street
Third Avenue
East Lake Drive (400 to 600 Block)