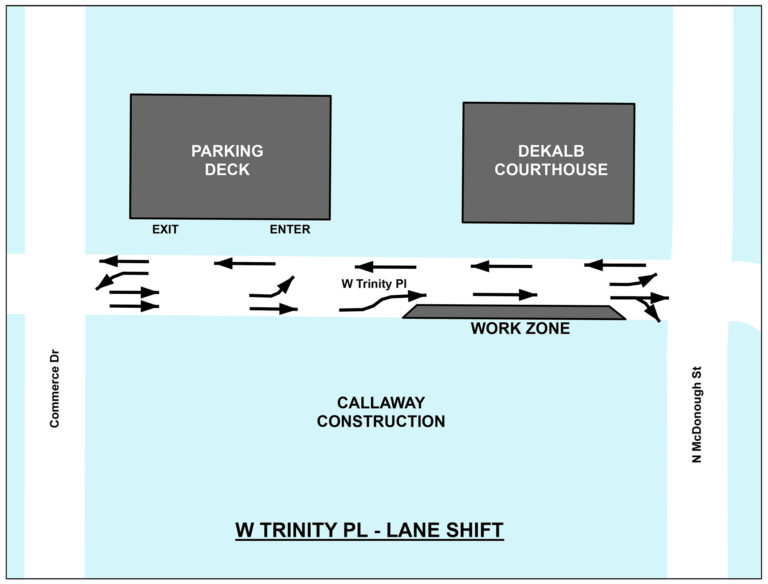 The impact
Construction of the new office building on the former Callaway property will start on Monday, January 28. The building will be located at the corner of West Trinity Place and North McDonough Street and requires a partial closure of the eastbound lane of West Trinity Place.
How to manage
Throughout construction, through traffic will be able to bypass vehicles lined up to enter the Dekalb County parking deck, then shift left as the roadway is narrowed. See illustration for traffic patterns.
For additional information and to sign up for updates, visit decaturmakeover.com.