+.* Go local this holiday! Decatur Seasonal Spotlights light the way to shopping and dining deals and ideas in #decaturga. *.+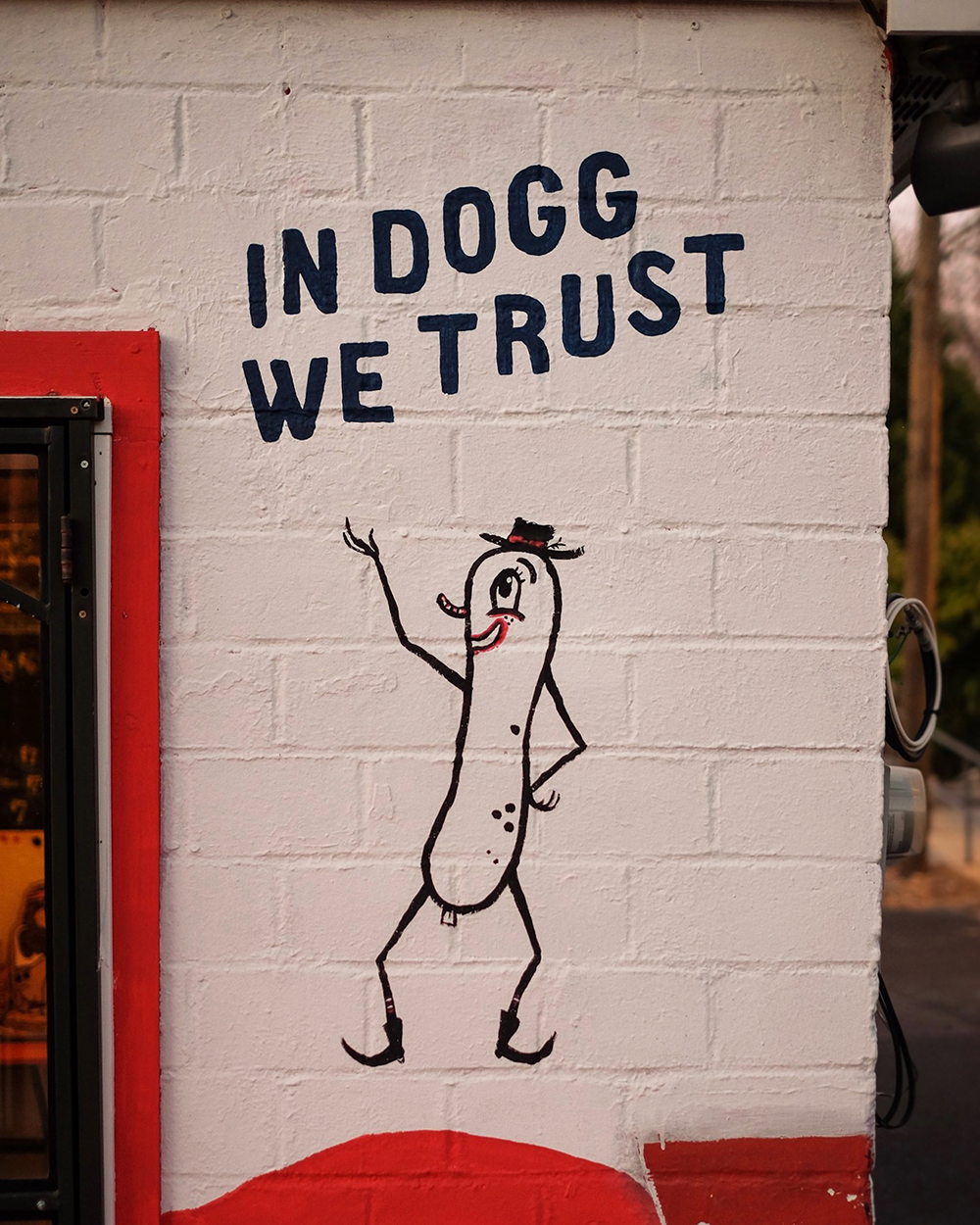 Get a good dog at Doggy Dogg (310 E. Howard Ave.) in Decatur. They serve snappy all-beef franks, vegan dogs, local kielbasa, chorizo and bacon with delicious and inventive toppings, and the toastiest of buns. Doggy Dogg is all about letting your frank flag fly. Their menu features top-quality ingredients – think small-batch hot sauce, kimchi, and kraut – in inspired combinations. Go local with the 404: "pimchz (housemade pimento cheese) + bacon bits + dogg sauce (tangy honey mustard) + hot sauce." Or go all out with the Pushkar Pupp (vegan by default): "spicy onion relly, pepper'd plantain chips, peach habanero hot sauce, herbadellic chutney and tandoori veganaise." The main take-away from this charming take-away stand is that food should be good (maybe messy) fun.
Holidays with a Doggy Dogg twist: Two words – gift cards.
Doggy Dogg
310 E. Howard Ave.
@doggydoggatl