Reading Suggestions from Decatur's Better Together Advisory Board
One of December's gifts to us is the opportunity to reflect on the previous year and begin planning to make the new one more purposeful than the last. And with the ushering in of festive celebrations like Christmas, Feast Day of Our Lady of Guadalupe, Hanukkah, Kwanzaa, Solstice and several other religious and spiritual holidays, this time of year presents an opportunity to learn about and engage with a myriad of faith-based cultures and traditions that make our multicultural world kind and joyous.
In The Good Heart, the Dalai Lama argues that the primary purpose of all our major religious traditions is to transform our hearts into temples of goodness and compassion. He concludes that there is tremendous value in exploring and honoring other religious traditions because every dominant religion has the potential to create opportunities for genuine compassion and a spirit of harmony.
We hope you will use this December as an opportunity to engage with the spiritual beliefs of others while you find peace and love in a deeper connection with your own culture and traditions.
The Better Together Advisory Board (BTAB), in partnership with Little Shop of Stories, offers a small contribution to that effort with the following recommendations.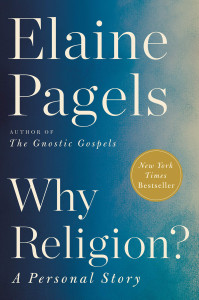 Why Religion? A Personal Story
by Elaine Pagels (Adult)
This memoir of a scholar of religion explores the commonalities and differences of various faiths through the lens of her grief at the loss of her husband and son. She extends these thoughts to how spiritual practices and traditions continue to shape our lives as individuals and as a group, whether religious or not.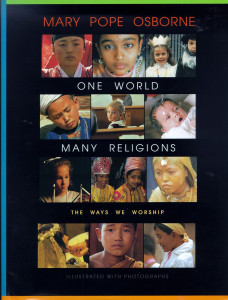 One World, Many Religions: The Ways We Worship
by Mary Pope Osborne (8 years and up)
The author presents the many ways children around the world practice faith. Each chapter places a major religion in historical context and includes how practices and beliefs specific to that religion have shaped and influenced laws and customs, the arts, literature, music, and education.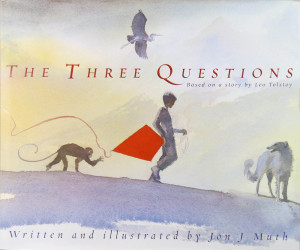 The Three Questions
by Jon J. Muth (Children)
Based on a story by Tolstoy, this book tells the story of a young boy seeking the answers to three questions: When is the best time to do things? Who is the most important one? What is the right thing to do? Under the guidance of a wise old turtle, he learns the precepts shared by all faith traditions – service to others, love, and compassion. The Three Questions is a wonderful way to foster a discussion about embracing all that we share in our spiritual beliefs – that we are more alike than we are different as we strive to be fully present in the world.
You can find these books and many others at Little Shop of Stories, 133 E. Court Square, or online at littleshopofstories.com/shop-online/. Happy Holidays from the Better Together Advisory Board and Little Shop of Stories.