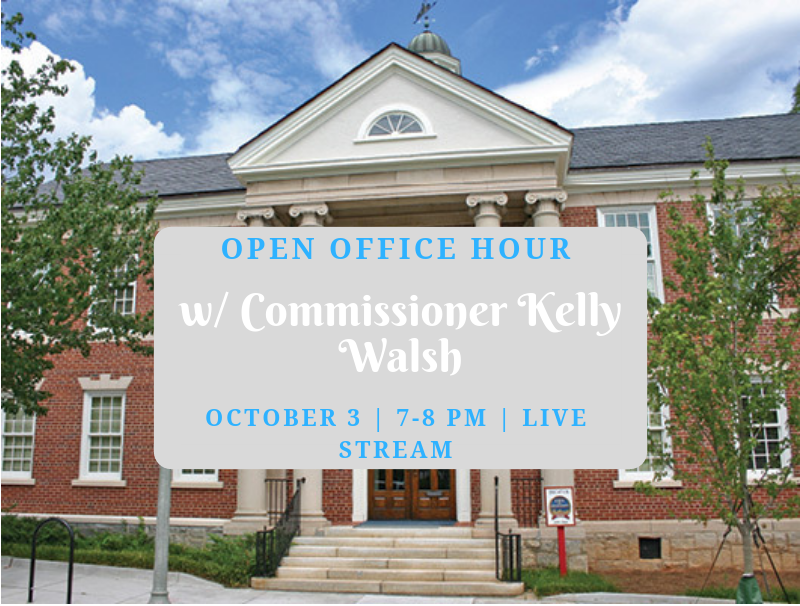 Commissioner Walsh will speak for approximately 15-20 minutes on the topic of shared spaces within the City on Wednesday, 10/3 from 7-8 p.m.
The community is invited to tune in to watch and listen via livestream, http://www.decaturga.com/city-government/city-commission/streaming-video, and will be able and encouraged to submit questions related to the topic live (beginning at 7 p.m. on Wednesday) via the following channels:
1. Facebook
2. Twitter
3. openofficehour@decaturga.com
4. 678-553-6569
If you already have a question in mind related to this topic area, submit it here now –https://www.opentownhall.com/6774. This question will close at 2 p.m. on Wednesday, October 3.
Social media links, e-mail address and phone number will be posted on Wednesday right before the meeting. Check this post for updates.