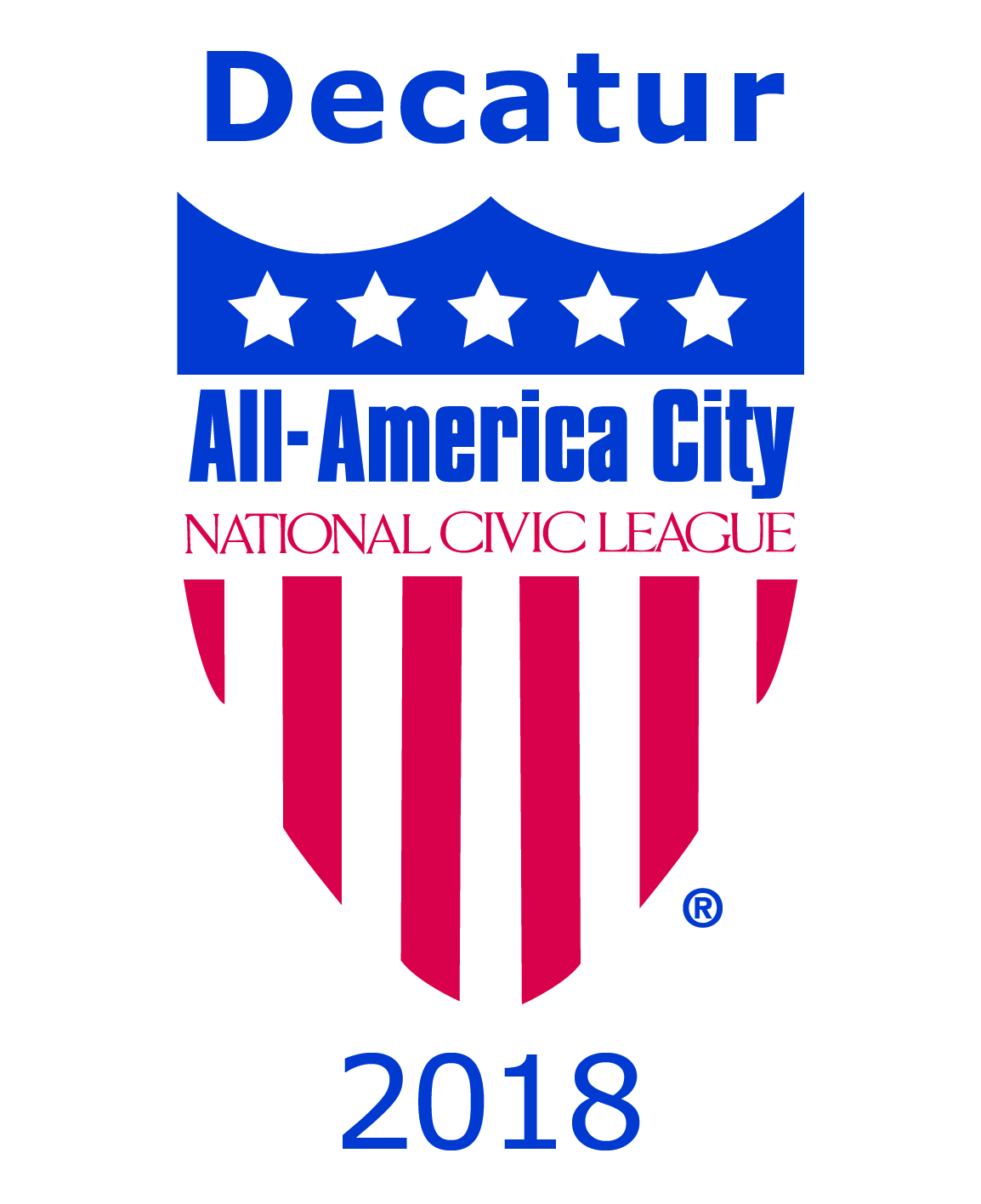 The City of Decatur has been recognized as one of 10 cities selected by the National Civic League (NCL) for the 2018 All-America City Award (AAC). The National Civic League presented this honor to recognize Decatur's work in inclusive civic engagement to address critical issues and create stronger connections among residents, businesses and nonprofit and government leaders.
NCL President Doug Linkhart explains the importance of using inclusive civic engagement: "These finalist communities are building local capacity to solve problems and improve their quality of life." Projects submitted by Decatur included the Better Together Initiative, Community Policing, and the I Am Decatur project, a collection of portraits and stories from a diverse cross-section of the community who make Decatur the city it is.
Other winning communities include:
Springdale, AR, Stockton, CA, Longmont, CO, Las Vegas, NV, Charlotte, SC, Kershaw County, SC, Mount Pleasant, SC, El Paso, TX and San Antonio, TX.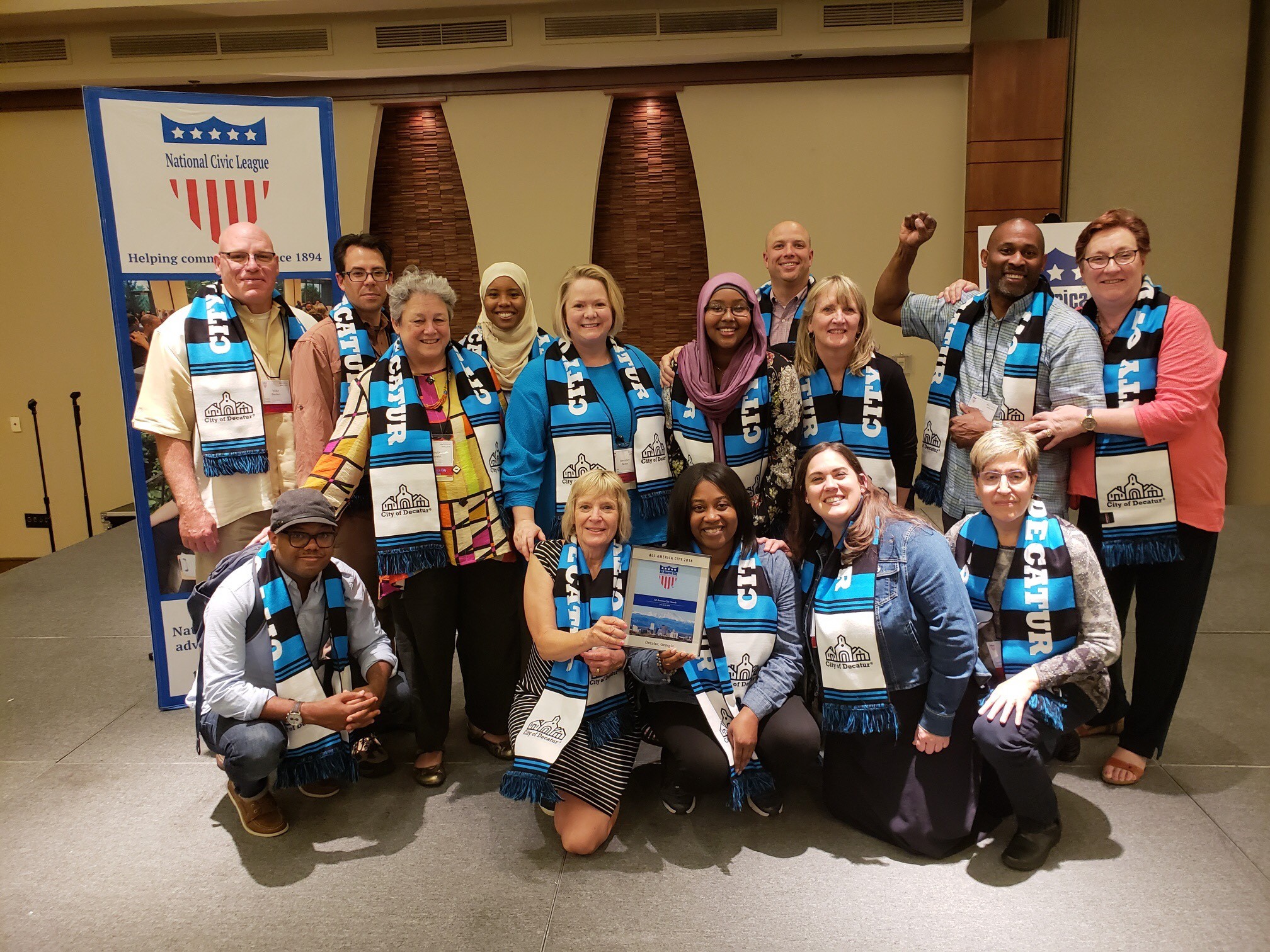 All applicants submitted their community-wide work on equity and civic engagement and three projects for consideration. Finalist communities presented their projects and their communities to a jury. Decatur's presentation demonstrated the results of the Better Together Community Action Plan, the Police department's intentional focus on community engagement and training, and the I Am Decatur portraits and stories that represent the diverse backgrounds and lifestyles of community members.
To learn more about these projects visit:
Better Together: decaturga.com/better-together-community-action-plan
Community Policing: decaturga.com/pdstrategicplan
I Am Decatur: iamdecatur.com
To view the presentation visit https://www.facebook.com/decaturga/