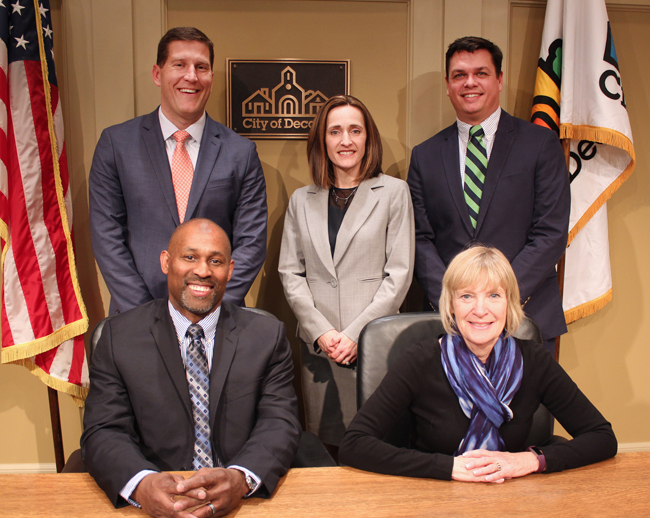 And Swears in Newly Elected Commissioner Kelly Walsh
The Decatur City Commission elected Patti Garrett to serve as Mayor for 2018. Garrett was elected to the City Commission in 2009 and has served as Mayor since 2016. She served as Mayor pro tem in 2015.
Garrett is a graduate of Leadership DeKalb, a member of the 2010 class of the Regional Leadership Institute and serves on the Environmental and Natural Resources Committee of the Georgia Municipal Association (GMA).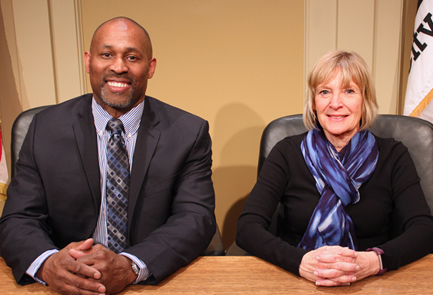 The City Commission elected Commissioner Tony Powers to serve as Mayor pro tem. Powers was elected to the City Commission in 2015. He is a native of Decatur, grew up in the Oakhurst community and is a graduate of Decatur High School. He earned a degree in marketing from the University of Georgia and is a co-owner of Intown Ace Hardware.
Before being elected to the City Commission Powers joined the Planning Commission in 2009, ultimately serving as chair and was a founding member of the Decatur Education Foundation, serving as its chair from 2010-2012. He received a Decatur Hometown Hero award in 2002.
Mayor pro tem Powers is the third African American to serve on the City Commission following in the footsteps of Elizabeth Wilson and Kecia Cunningham. He is the first African-American male to serve as Mayor pro tem.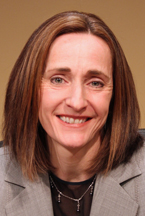 Newly elected Commissioner Kelly Walsh was sworn in at the meeting by her cousin Polly Jesson. Jesson lives in Boulder, CO where she practices environmental law. The two grew up together in Wyoming.
Commissioner Walsh has lived in Decatur since 2005 and works as a residential realtor for Keller Williams at the downtown Decatur office. She holds a Bachelor of Science in Foreign Service from Georgetown University and a Master of Business Administration from the Thunderbird School of Global Management in Glendale, Arizona.
Walsh has served on several local boards and committees including the Decatur Active Living Advisory Board, Clairemont Elementary PTA, and the Decatur Education Foundation PTA Council. She is a member of the Decatur Business Association and is in the 2018 Leadership DeKalb class.
Walsh joins Mayor Patti Garrett, Mayor pro tem Tony Powers, Commissioners Scott Drake and Brian Smith. City Commission meetings are held on the 1st and 3rd Mondays at 7:30 p.m. in the City Commission Meeting Room, Decatur City Hall, 509 N. McDonough Street.
The Decatur City Commission elects one of its own to serve as Mayor and Mayor pro tem annually at the first City Commission meeting of the year. Both the swearing in and the election as well as all City Commission meetings may be viewed on streaming video on the City of Decatur's website at decaturga.com.
More information about the Decatur City Commission is available here.