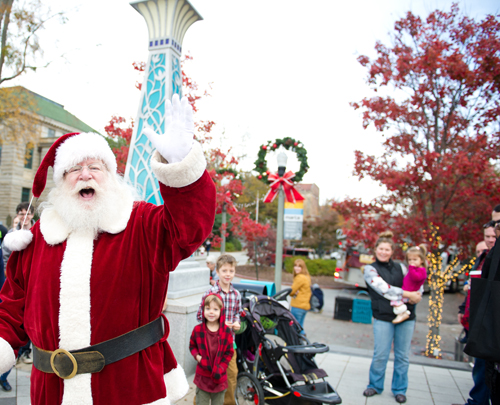 Thank you to everyone who made Small Business Saturday such a success this year! We couldn't have done it without the help of multiple city departments, our amazing cookie baking and gift wrapping volunteers, the Decatur Business Associate, photographer Hector Amador, DJ Quasi, and Santa. Also, thank you to everyone who came out to take photos with Santa, snack on milk and cookies, and shop at Decatur's local businesses. We wanted to try something new this year and combine Small Business Saturday and Breakfast With Santa – and it turned out better than we could have hoped.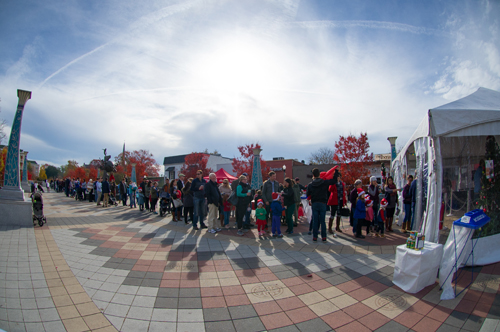 For those of you who had your photo taken with Santa, you can get a link to your photos by emailing info@studioprimetime.com.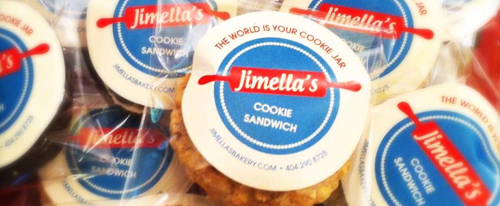 The sandwich cookies from Jimella's Bakery, a local bakery based in Decatur, were a big hit on Saturday. If you want to purchase some for yourself or as a gift, Jimella's offers decorative gift boxes full of individually wrapped cookie sandwiches in a variety of flavors. National shipping and Atlanta area delivery are available – and Decatur delivery is always free! Also, keep a platter of cookie sandwiches in mind for any upcoming holiday event. Visit www.jimellasbakery.com for the full menu and gift options. You can order by emailing info@jimellasbakery.com or calling 404-290-8725.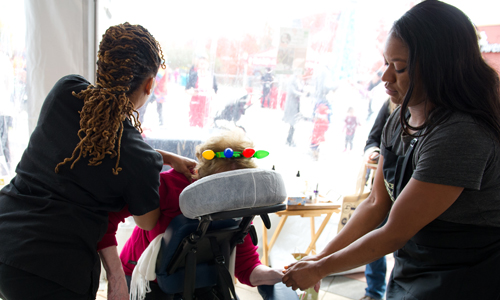 The massage therapists from Natural Body that gave 10 minute chair massages provided the perfect break for weary parents and holiday shoppers. If you want to book a full-length massage for yourself or get a gift certificate for a friend, head over to Decatur's Natural Body at 225 East Ponce de Leon Avenue. If you purchase a Natural Body gift card this holiday season, you'll receive a free $25 voucher.
If you didn't get a chance to get your locally-purchased gift wrapped at the tent on Saturday, you can bring your items to the Visitors Center tent on December 8 at the West Ponce Holiday Movie Night. We'll have volunteers and wrapping supplies. Just make sure you bring your receipt with you so we can double check that the item was purchased locally.
If you were out of town for Small Business Saturday, there are still three Terrific Thursdays left for you to enjoy discounts and deals at Decatur's shops. For a full list of participating businesses click here.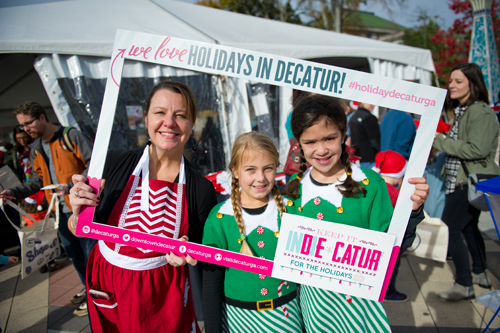 Remember to Keep it Indiecatur for the holidays!