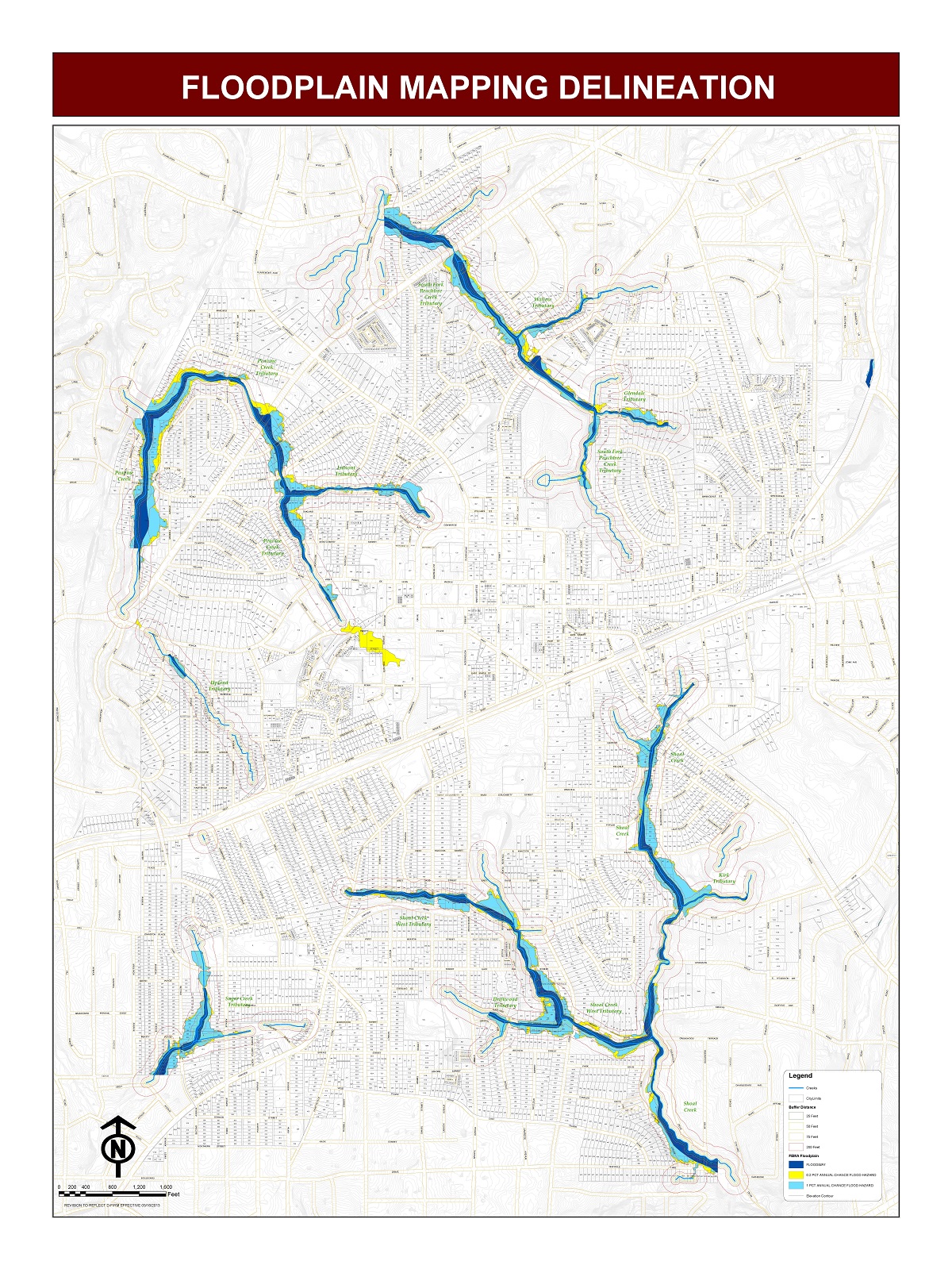 New flood hazard maps for the City of Decatur are ready for public review.  The preliminary maps are the result of a multi-year project to develop accurate and detailed digital flood maps for the Upper Chattahoochee Watershed based on data from the latest mapping and modeling technologies.  They are being released by the Georgia Environmental Protection Division (EPD) under Georgia Department of Natural Resources, in cooperation with the Federal Emergency Management Agency (FEMA) and communities throughout DeKalb County. The new maps reflect current flooding risks, replacing maps that are based on dated studies, of which some are more than 30 years old.  Revisions to these mapping products may affect residents and business owners in the City of Decatur.
Residents and businesses will want to be aware of how the maps are changing, and how the changes may affect new construction and rebuilding decisions, as well as requirements for flood insurance.  To help property owners better understand the project and changes, a public Open House is being held December 6 in the Maloof Auditorium, 1300 Commerce Dr. in Decatur from 5 – 7  p.m.  No formal presentation will be made so residents and business owners can visit at their convenience to view the new maps, understand how their properties may be affected, review options that they have and learn more about financial and material steps that they may need to take to protect their investment.
For those who cannot attend, the maps are available at www.GeorgiaDFIRM.com or they can visit the City of Decatur Design, Environment & Construction Division of Public Works, during normal business hours Monday – Friday, 9 a.m. to 4 p.m., or call (404) 370 – 4104. More information about the new maps is also available at www.decaturga.com.