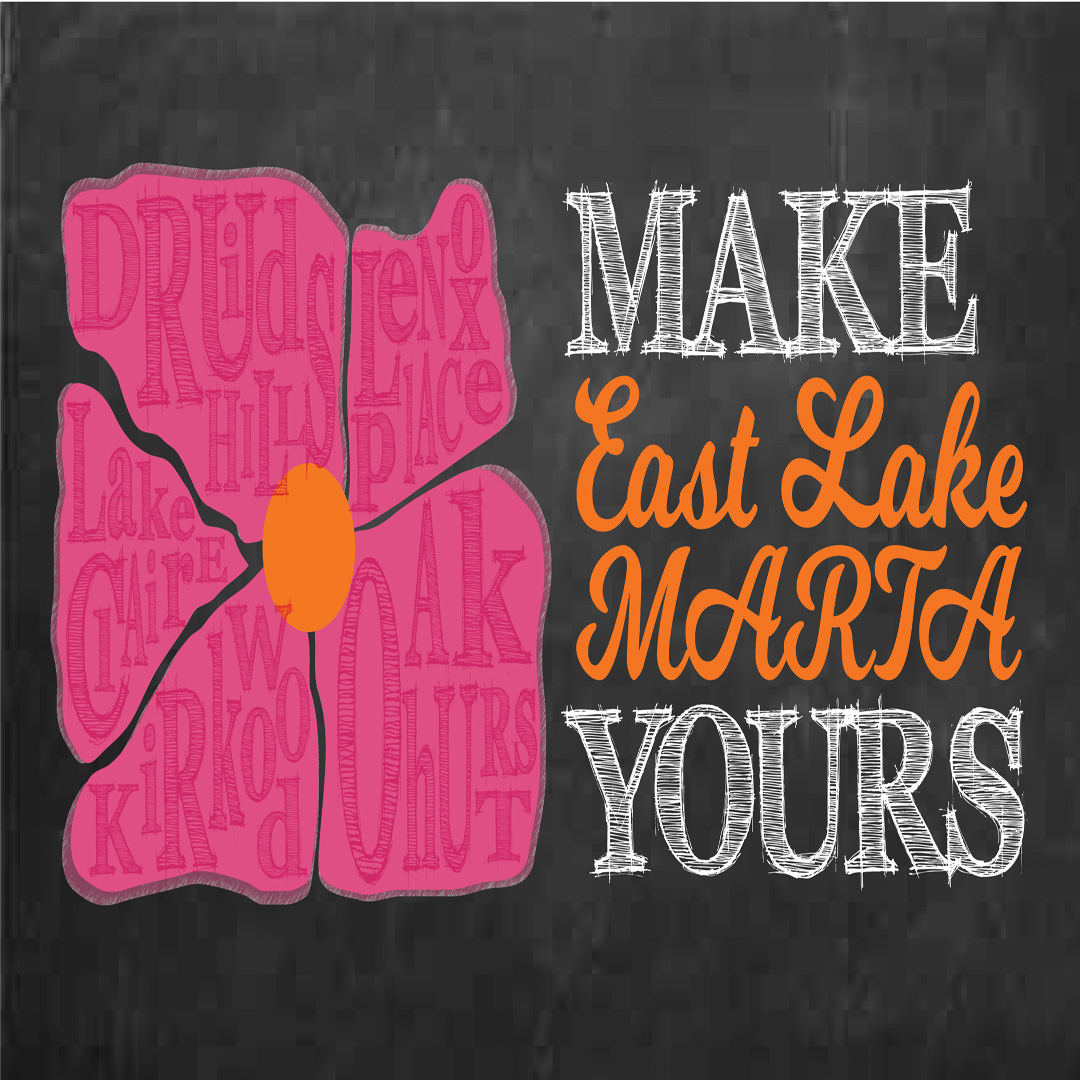 What could the East Lake MARTA Station look like in the future? Join us for the Walking Audit (Tour) and Design Workshop on Saturday, November 18, from 9 A.M. to 4 P.M., and help us decide! Here's the breakdown of events for the day:
Walking Audit | 9 A.M. – 11:30 A.M.
Meet at the East Lake MARTA Station on the North Parking Lot
The consultant team will lead groups on a tour of the area to understand the existing street conditions and to discuss opportunities to improve the streets (see map below).
Revolution Doughnuts and Coffee served while supplies last!
We want to make this a great event for you! Please RSVP if you're interested in attending: https://elmwalkingaudit.eventbrite.com
This will be a 2.1-mile walk, so please dress accordingly!
We will end the Walking Audit at the Bessie Branham Recreation Center
Design Workshop | 11:30 A.M. – 4 P.M. (Open House)
Bessie Branham Recreation Center (2051 Delano Drive NE, Atlanta, GA)
Interactive Activities with 3D Conceptual Models
Join for lunch, too! Doggy Dogg Hotdog Stand will be there with hotdogs for sale from noon to 2 P.M.