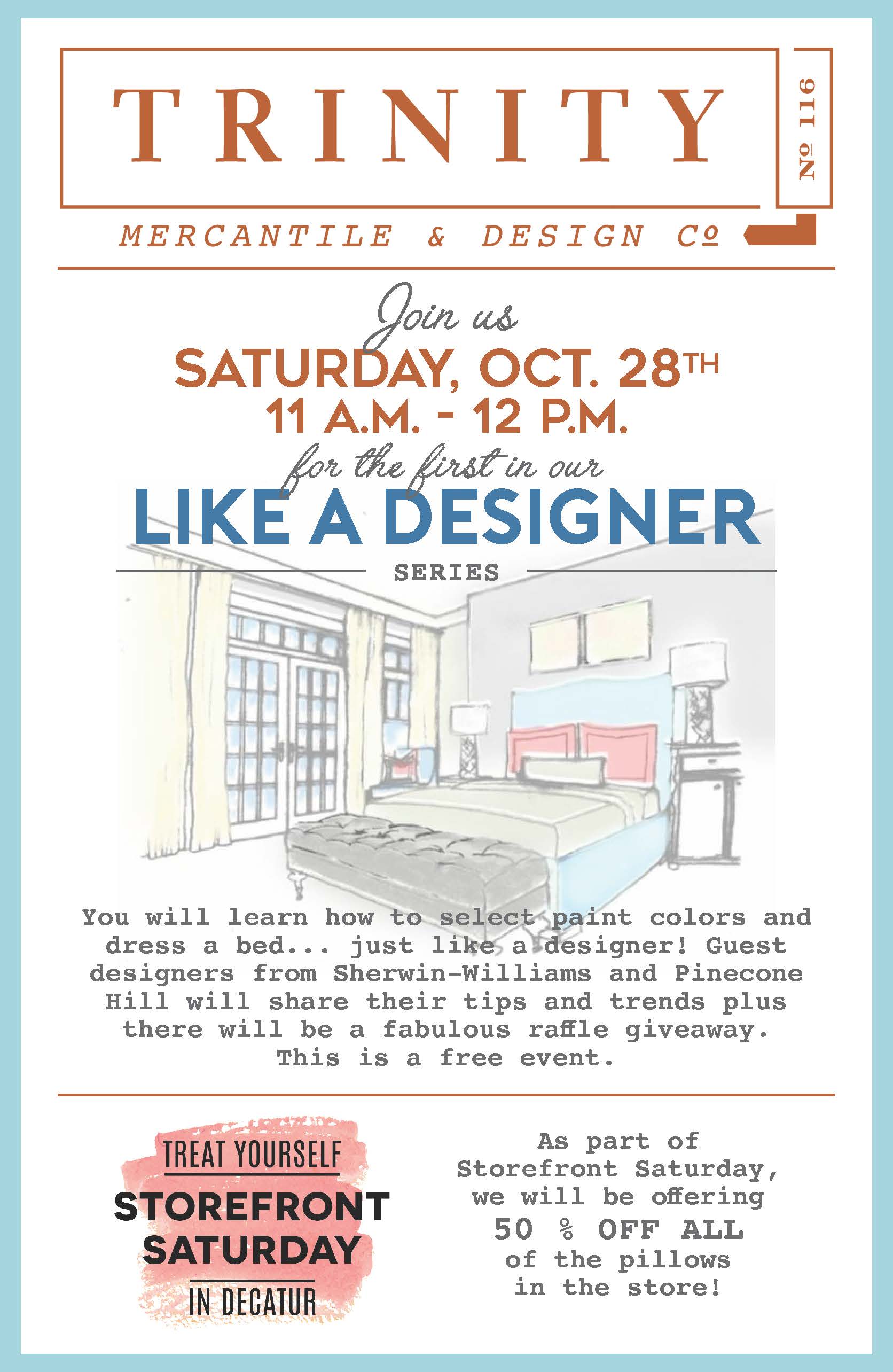 Join Trinity Mercantile & Design Co. Saturday, October 28 from 11 a.m. – 12 p.m. for the first in their 'Like a Designer' Series.
Guests will learn how to select the right paint colors and products as well as how best to dress a bed with the right fabrics and accessories, just like a designer. Guest designers from Sherwin Williams and Pinecone Hill will share their tips and trends, plus there will be a fabulous raffle giveaway.
This is a free event.
They are also offering 50% of pillows for Storefront Saturday!