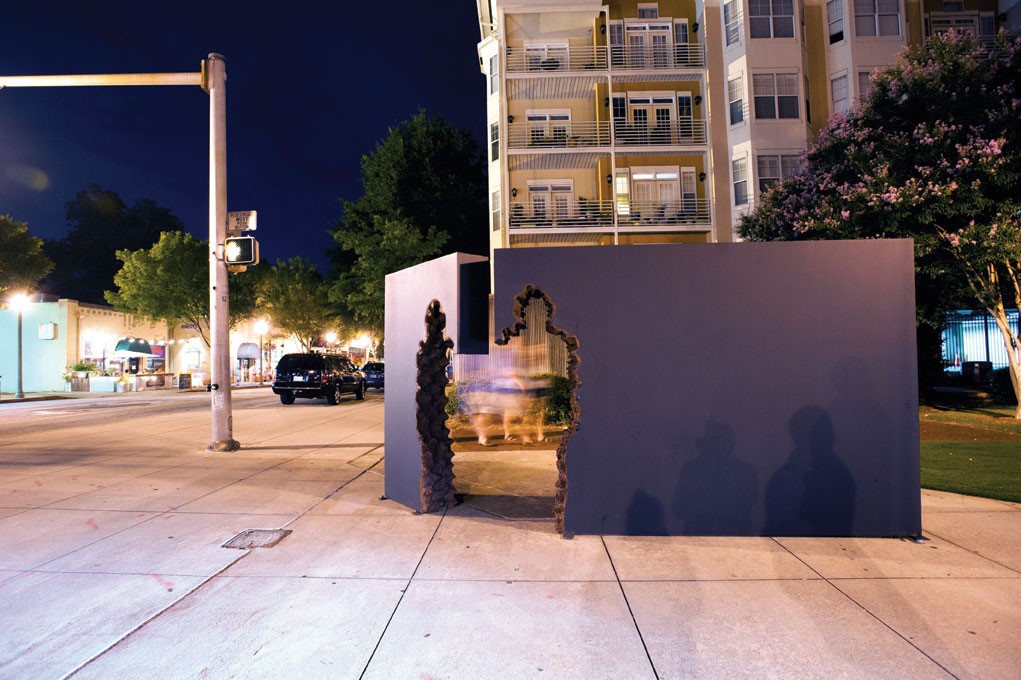 This Is Something We Had To Go Through, the painted-steel-and-cast-iron sculpture created by James Davis, is now part of the city's public art collection. The sculpture, which sits at the corner of Sycamore and Church streets, was part of Phase 1 of the Decatur Artway outdoor sculpture gallery. It will stay permanently in its current location.
The sculpture is a draw for residents, visitors and tourists. Photos of people passing through it appear regularly on Facebook and Instagram. Its purchase was a collaboration of the Decatur Arts Alliance, the Decatur Downtown Development Authority, the Decatur Tourism Bureau, and the City of Decatur Public Art Fund.
"This sculpture deals with personal thoughts and experiences derived from thinking about all the things a person has to go through in a lifetime," James Davis, the artist, explained. "These things can be small or large, happy or sad, good or bad. Whatever the feeling may be, these are the things that direct you. Experiences make you who you are.
"The sculpture holds different meanings for each viewer. I created an actual passage that viewers could go through so they could experience the feeling of going through something difficult. Everyone has to go through things they don't want to and those are all different for each person. The sculpture is a visual version of some of the things that I was afraid to go through."