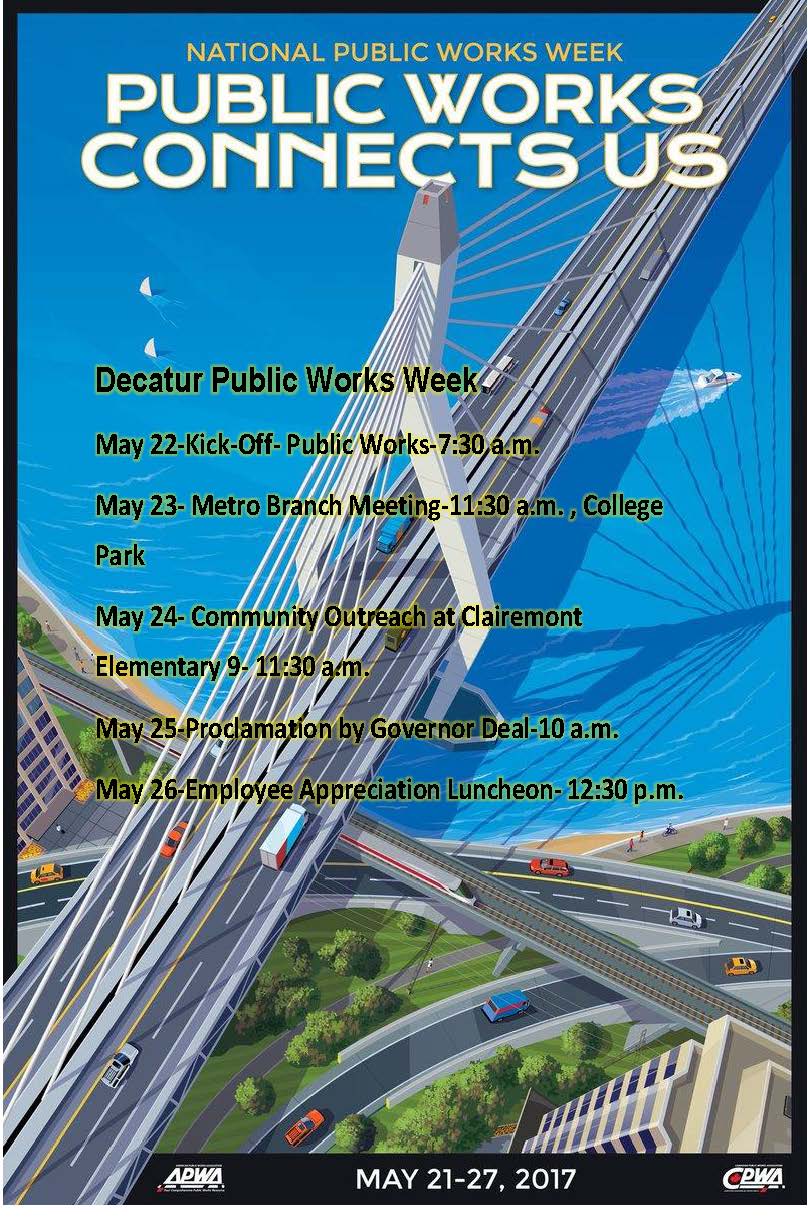 May 22- 26 is National Public Works Week. This year's theme is "Public Works Connects Us," celebrating the vital role public works employees play in connecting the community. Public Works provides, maintains, and improves the structures and services that assure a higher quality of life for your communities.
Decatur will begin the celebration Monday, with a kickoff at the Public Works department, followed by a host of events throughout the week. Be sure to thank the public works staff for their hard work and dedication to the city.
Schedule of Events:
May 22-Kick-Off- Public Works, 7:30 a.m.
May 23– Metro Branch Meeting, 11:30 a.m.- College Park
May 24– Community Outreach at Clairemont Elementary, 9-11:30 a.m.
May 25-Proclamation by Governor Deal, 10 a.m.
May 26-Employee Appreciation Luncheon, 12:30 p.m.