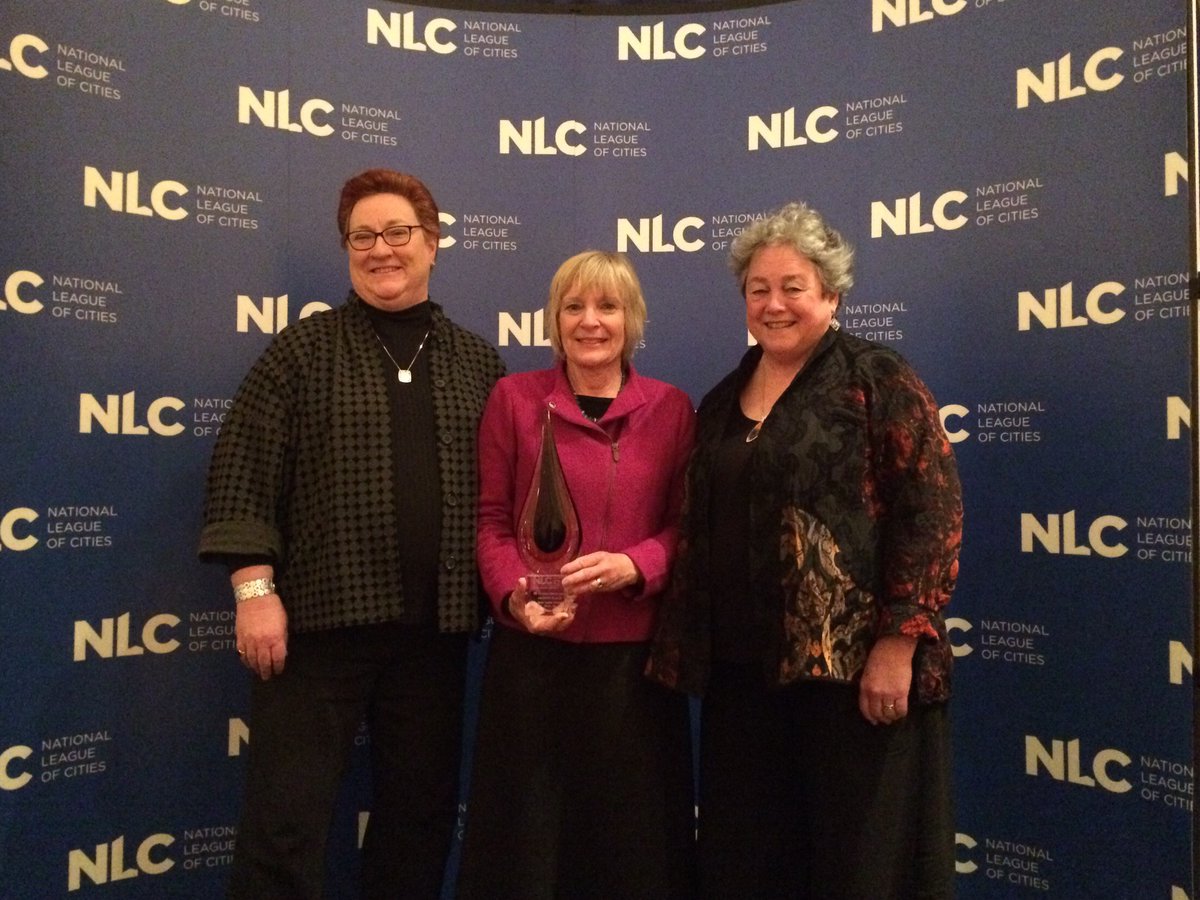 The National League of Cities (NLC) recognized six cities for implementing programs that enhance and promote diversity in their communities.  The City of Decatur received 2nd place in cities with populations under 50,000 for the Better Together Initiative which resulted in the Better Together Community Action Plan for Equity, Inclusion and Engagement.
NLC described the Better Together Initiative as a "shining example of diversity and total community collaboration and partnership."  Mayor Patti Garrett accepted the award on behalf of the City of Decatur.
Cities honored for 2017 are:  Morrisville, NC; Decatur, GA; Rock Hill, SC; Westminster, CO; Winston-Salem, NC; and Aurora, CO.
The Better Together Initiative, a year-long, community-wide visioning process designed to cultivate a more just, welcoming, inclusive, equitable and compassionate experience for all who live, visit or work in Decatur included conversations across differences, a community engagement outreach designed to include all, especially those who might not feel welcome at the "table."
The Better Together Community Action Plan for Equity, Inclusion and Engagement outlines 60 action items for individuals, organizations and local government to undertake to carry out Principle B of the 2010 Strategic Plan "Encourage a diverse and engaged community."