Saturday, September 24 | 2016 | 6pm-10pm | Historic Decatur Cemetery
Tickets are on sale now for the 4th Annual Decatur's Dinner Party where the Decatur's most talented chefs join forces with Global Growers farmers to prepare a dazzling array of delicious dishes to raise money to support local agricultural projects.
Global Growers and the City of Decatur will host more than 150 food lovers, community leaders, chefs, and the incredible farm families of Global Growers to enjoy a family-style meal on the beautiful grounds of the Historic Decatur Cemetery.
The event will feature a multi-course meal, handcrafted cocktails, local beers, and a superb wine collection. Guest will have the opportunity to participate in both silent and live auctions offering one-of-kind experiences and gifts to take home.
Please contact desiree@globalgrowers.org with any questions about the event or if you would like to contribute to the auction or register as a sponsor.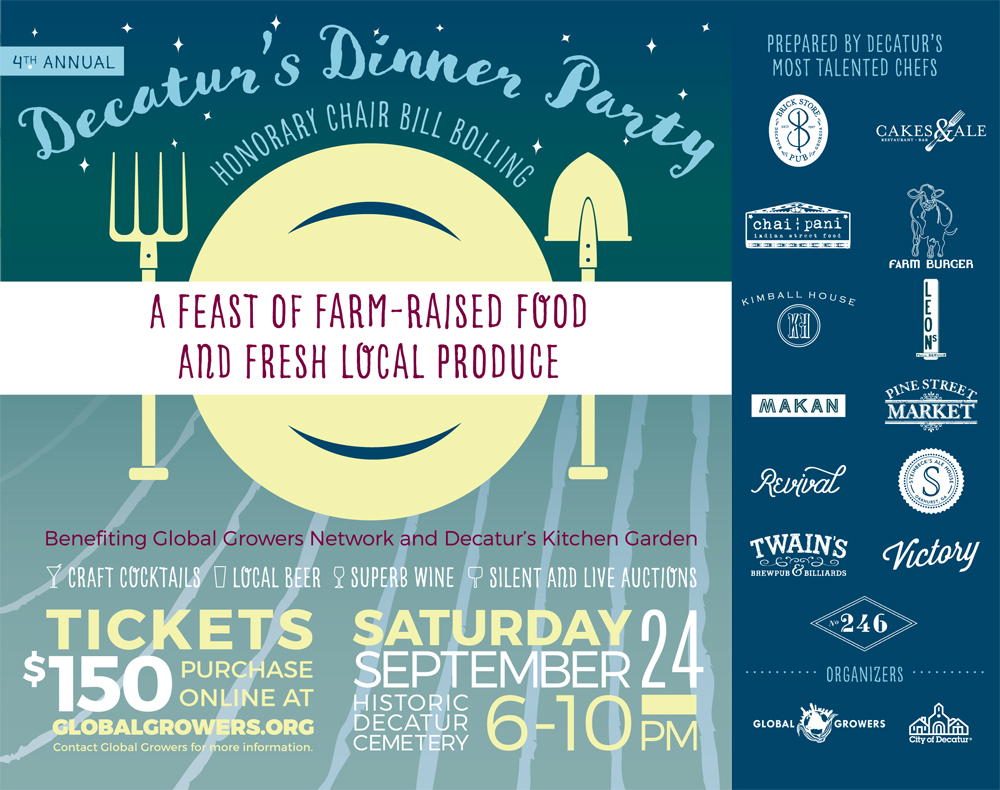 Here's some great photos from the 2015 event!