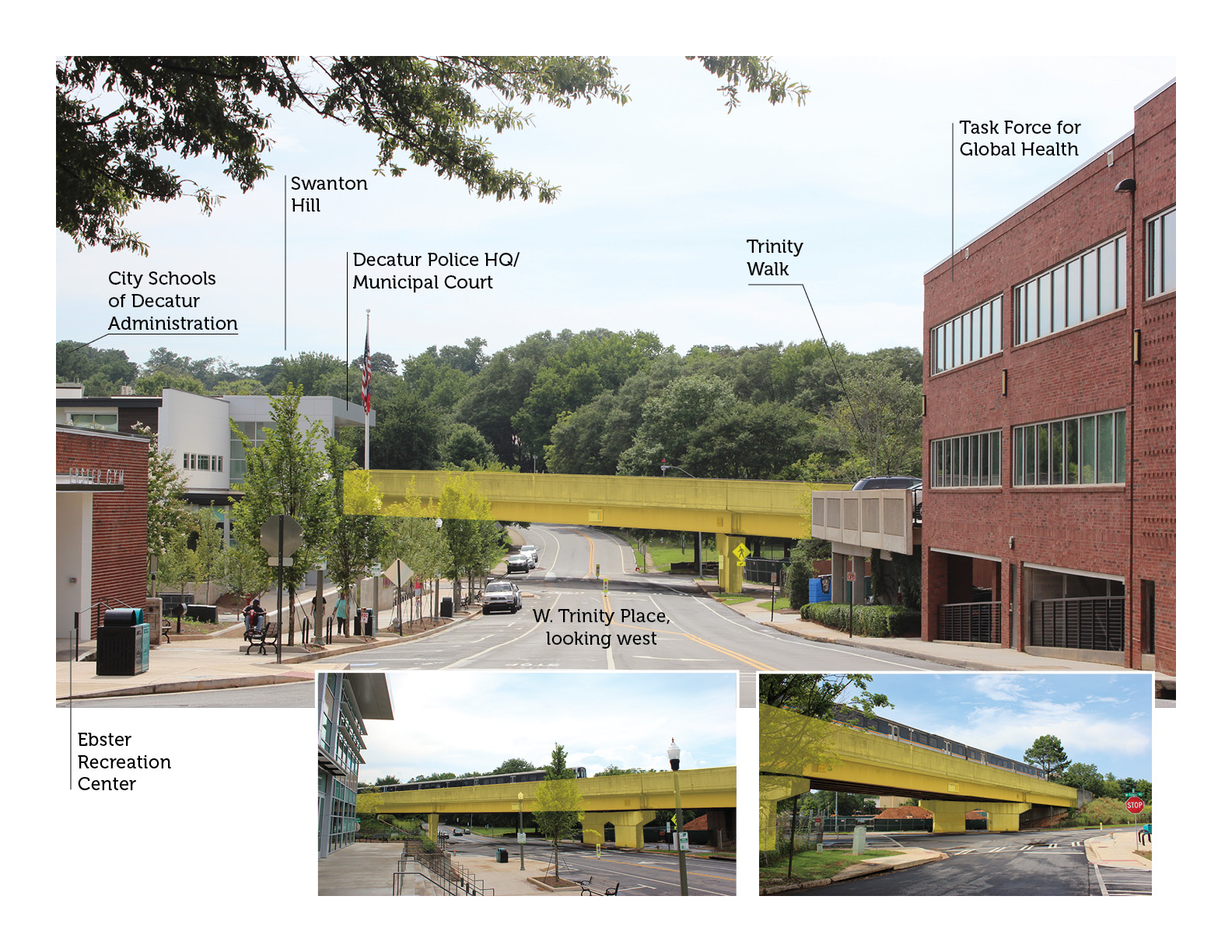 Milagros Collective, the artists chosen to design the mural for the MARTA Overpass at the corner of W. Trinity & Atlanta Ave., have completed their initial design.  We have scheduled a community engagement meeting on Wednesday, August 31 from 6:30 – 8:00 p.m. at Ebster Recreation Center, 105 Electric Ave.
If you live, work, play, or drive/bike/walk/ride MARTA under or around the proposed mural location, or if you care about public art and are curious, come give us your input.
We held two community input meetings earlier this year designed to solicit feedback about the Overpass and the area around it including how it is used and how it is viewed by the community.  Milagros Collective took that information and came up with a design that incorporates what they heard and saw.  Additionally, participants drew images and/or pasted pictures on tabletop butcher block paper that the artists took to use for reference.
The meeting will include an unveiling of the proposed design, information from the artists on their thought process and the design itself, and ways we might want to celebrate once the mural has been completed.
Questions?  Contact Angie Macon, admin@decaturartsalliance.org or Linda Harris, linda.harris@decaturga.com.