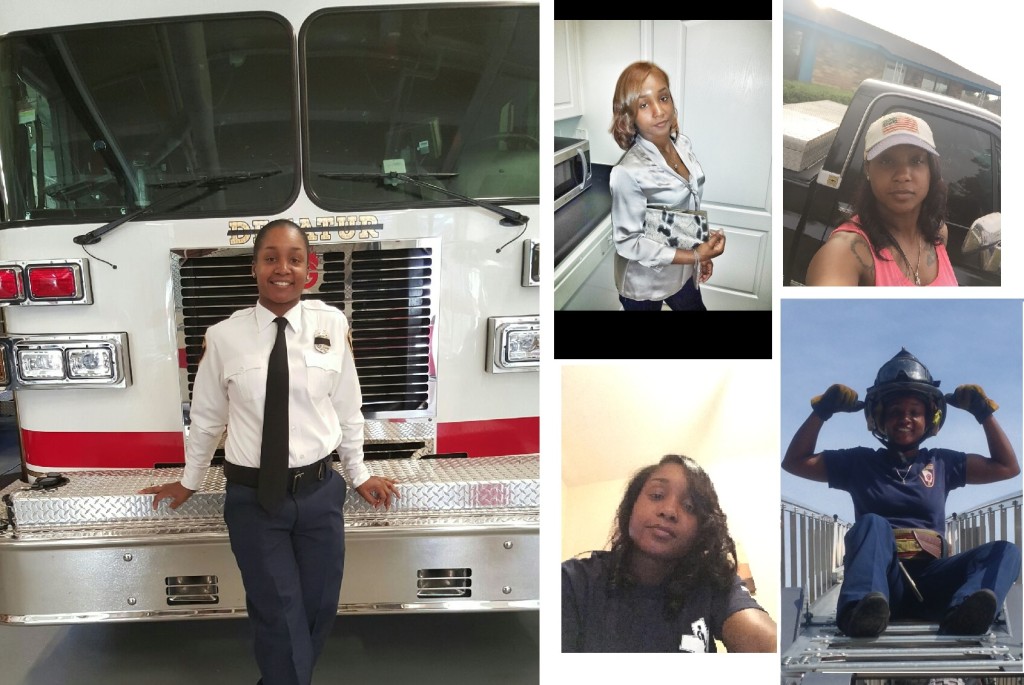 Firefighter Shawna Bussey has always been independent and self motivated. She attributes these traits, as well as a strong sense of family, to her grandparents, who raised her in Augusta, GA.  Even then, she was always very active and enjoyed physical activities, excelling at track and attending sports camps.
As she matured, Bussey began to see herself in uniform, serving the public.  After four years in high school ROTC, she began to feel the uniform would be that of a Georgia State
Trooper.  Bussey took the written test and even attended the Georgia Public Safety Training Center to begin her training when she had inspiration through an unusual source. One day as she ate lunch at a Firehouse Subs shop, her cup featured a female Fire Chief.  Bussey was profoundly moved by the symbol of accomplishment and professionalism and immediately knew this was the path she wanted to take.
In 2012, Firefighter Bussey submitted an application to Richmond County Fire and heard nothing in response.  Not easily discouraged, she applied once again and this time was hired as a firefighter. Bussey knew this career would never make her rich, but she also knew that money was not as important as loving her job.  As a person who would stop and help someone in need even if she hadn't been hired and wasn't wearing the uniform, this was what she was born for.
Last year Firefighter Bussey saw the opportunity to come to the City of Decatur.  She applied and was hired as a firefighter,  starting off with a determination to always be positive and optimistic. She sees a lot of potential in the City of Decatur where it is all about the community, and enjoys helping everyone, because she believes "everyone is capable of change."  She still feels pride putting that uniform on like it is her first day. Firefighter Bussey loves her Decatur Fire Family and has earned the nickname "Mama Bussey" from her caring nature, optimism and positive energy.  She appreciates just being able to say "Good morning" to those around her because she knows someone else never woke up that day and she always prays that her department and the City of Decatur will be safe.
Firefighter Bussey hopes to eventually serve the department as an educator or training officer, summing up her goals with a simple thought: "At the end of the day, we are all here for one purpose-and that is to serve the community of Decatur. We always have to remember that."