The Decatur Prevention Initiative will be hosting a Town Hall Meeting on Thursday, April 28, 2016 at 7:00 pm at Ebster Recreation Center.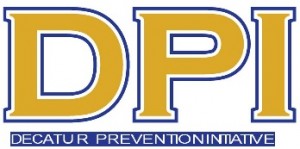 A majority of Decatur middle and high school students are annually surveyed about their behaviors, including alcohol and drug use. The most recent survey results show increases in our numbers from 2013-2014 reports, while the national trend is for these rates to be decreasing. We have an issue in our community that we need to talk about.
Please join DPI, along with local representatives from law enforcement, schools and parents, to engage in a solution-focused discussion.
A brief look at local rates and how we compare to other areas
Join a discussion of "Why here and why now?" and help drive local efforts
Learn about research-based strategies to effect community-level change
Discover how you can become part of the solution in this community, regardless of parental status or age of children
Tips for getting your children to talk about this issue and strategies to guide them to healthy choices
If you have not yet completed the DPI parent/caregiver survey, please do so. Your feedback is needed!