30 Days of Shopping in Decatur this November: Jump-start your holiday spirit – and your holiday shopping – with local daily tips in November on The Decatur Minute. Click here to see previous days.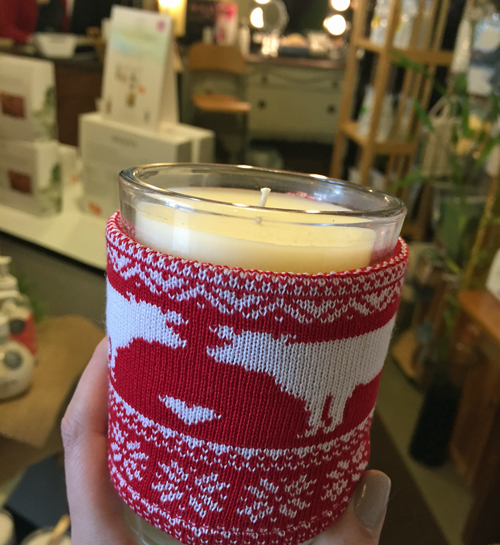 Fabu is known for its life-changing facials, but it also has some awesome retail – like this sweater-wearing holiday candle. You know what this candle would be perfect for? A hostess gift for an ugly sweater party! Am I right?! If you're not invited to that type of party, it would still make a great gift. So would the cute make-up bags, hand creams, and locally-made jewelry the spa sells. Fabu also carries a number of high end skincare products like Dermalogica, for those of you who are doing some self shopping while also gift shopping. Ahem.
Tip: Essential oil fans can stock up on Aura Cacia oils – the display is near the front window.
Extra Tip: The spa is offering a Toasted Marshmallow massage this season. Just sayin'.
Fabu Face Spa
335-E W. Ponce de Leon Ave., Decatur, GA 30030
404-377-6363
www.fabufacespa.com