30 Days of Shopping in Decatur this November: Jump-start your holiday spirit – and your holiday shopping – with local daily tips in November on The Decatur Minute. Click here to see previous days.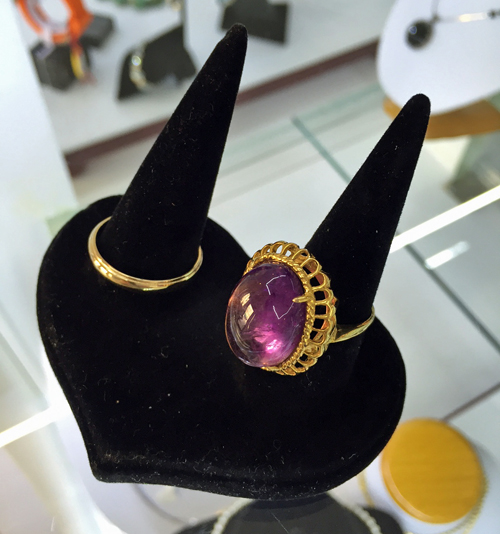 Sunshine is Decatur's newest jewelry store located a few doors down from Natural Body Spa on East Ponce de Leon Avenue. It's also probably the brightest store in Decatur with crisp, white walls and lots of sparkly lights that make the sparkly jewelry even sparkly-er. The owners are husband and wife, Rafi Junaid and Sumaya Karimi, and are some of the nicest people around. Rafi has over 25 years of experience in the jewelry and watch repair biz. He makes everything from engagement rings to cocktail rings (see photo) to unicorn charms. And Rafi will custom make anything. I'm thinking some sort of cocktail ring with a unicorn charm on it. Who's with me?
Tip: The shop has more than 2,000 style options of rings in stock so you won't leave without finding a least one that you love.
Sunshine Jewelry and Watch Repair
225 E. Ponce de Leon Ave., Suite 130, Decatur, GA 30030
678-691-7245
www.