30 Days of Shopping in Decatur this November: Jump-start your holiday spirit – and your holiday shopping – with local daily tips in November on The Decatur Minute. Click here to see previous days.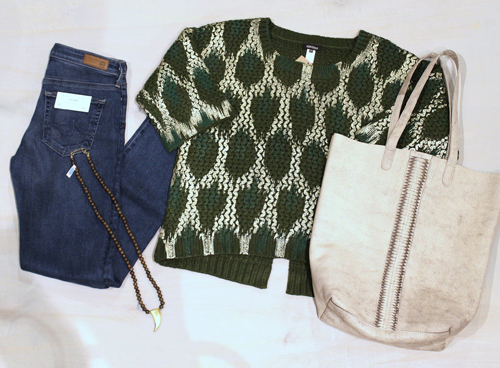 The struggle is real. A calendar full of holiday parties and nothing to wear. At least nothing new to wear. The solution? Head over to Boogaloos and the staff will throw together an outfit together for you in no time. Or maybe you're looking for the perfect pair of holiday-party-hopping jeans. The shop carries AG, Citizens of Humanity and 7 for All Mankind. It also has some great hostess gifts like Lollia products and Volupsa Candles. So Boogaloos pretty much is a holiday party one stop shop. You've got this.
Tip: Boogaloos frequently posts great outfit ideas on its Facebook page.
Extra tip: Get 15 percent off a full price item every Terrific Thursday, 6-9 p.m.
Boogaloos
246 W. Ponce de Leon Ave., Decatur, GA 30030
404-373-3237
www.boogaloosboutique.com