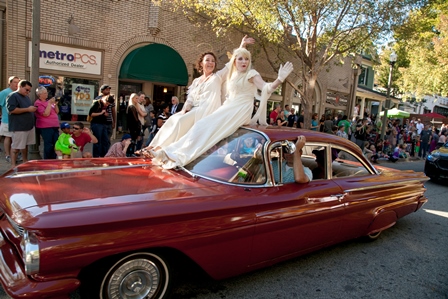 The Decatur Halloween Parade returns this year on Sunday, Oct. 25.
The parade starts a 4 p.m. at the post office and goes up West Ponce de Leon around to Church Street, along Trinity in front of Chick Fil-A and then up to the square for the Haints & Saints musical jam.
If you want to be a part of the parade or for a more detailed schedule, visit DecaturHalloweenParade.com.