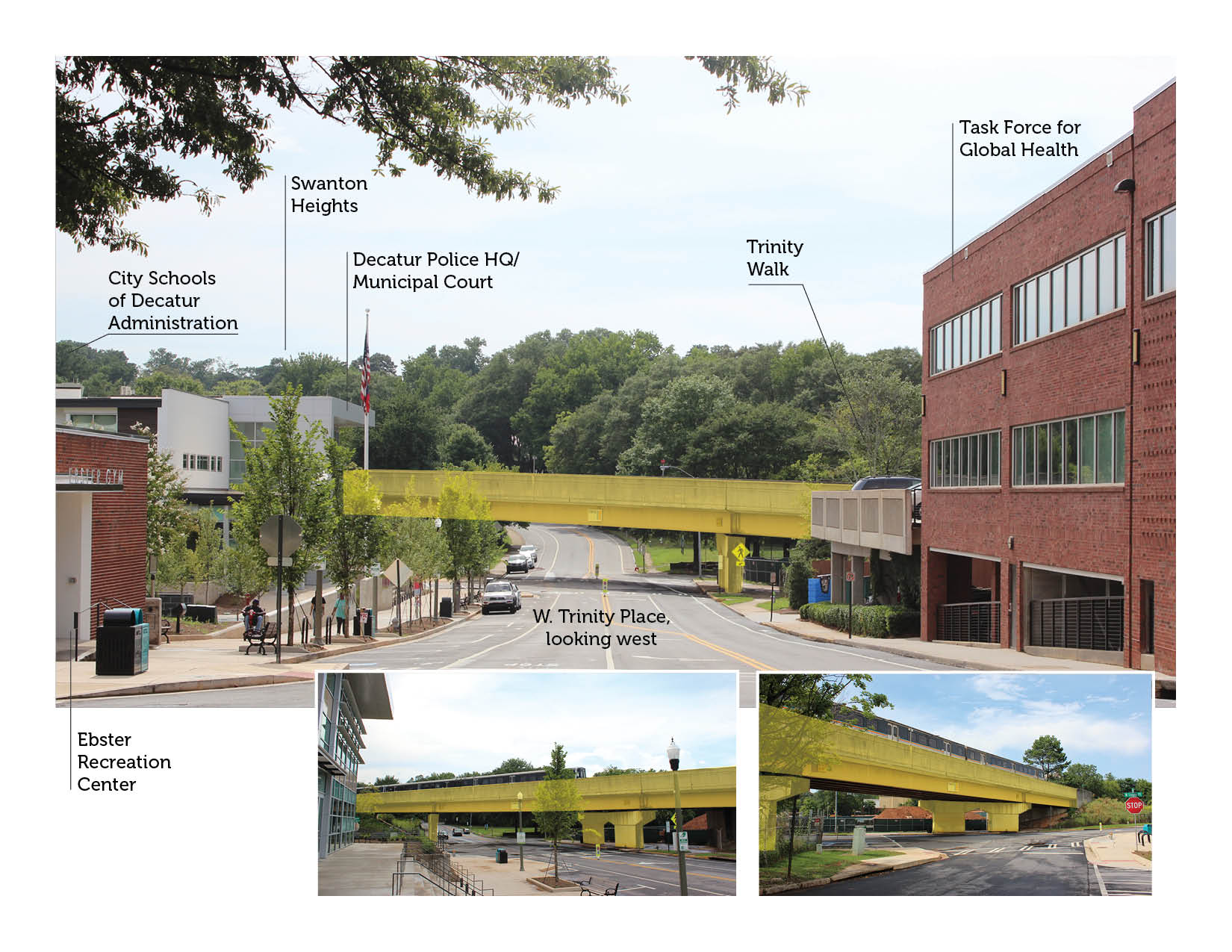 The City of Decatur received a grant from the Atlanta Regional Commission's inaugural Public Art Program for a community mural on the MARTA Overpass at the intersection of W. Trinity and Atlanta Avenue.
The MARTA Overpass bisects several diverse Decatur communities including Trinity Walk, Henry Oliver House, Allen Wilson Terrace; Beacon Municipal Center which houses Decatur Police & Municipal Court, Ebster Gym & Active Living, and City Schools of Decatur Administrative Building; Swanton Heights neighborhood; and Task Force for Global Health.  The grant includes a community engagement piece that will bring these neighbors together in a process that will result in a community mural interpreting ARC's theme "There is ample opportunity to participate in making history in our region."
A panel of regional civic leaders, community engagement professionals, artists and design professionals selected the Decatur's project and three others around the region based on the community engagement processes proposed for interpreting the theme in their communities and the quality of the projects that could be anticipated.  Other recipients included Woodstock, Hapeville, and MARTA for the King Memorial station mural.
If you have questions about the project or want to be a part of the process, contact linda.harris@decaturga.com.  The proposed mural will go on both sides of the Overpass and on the pilings pictured above and below.