If you've spent some time on the square today or if you follow Downtown Decatur on Facebook, you already know about the new lawn furniture: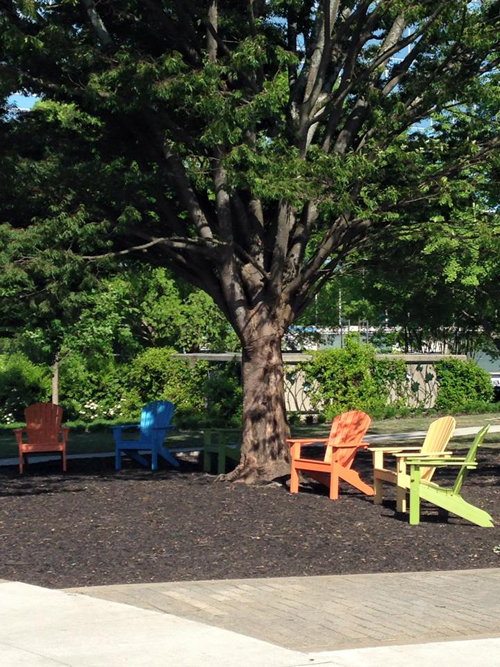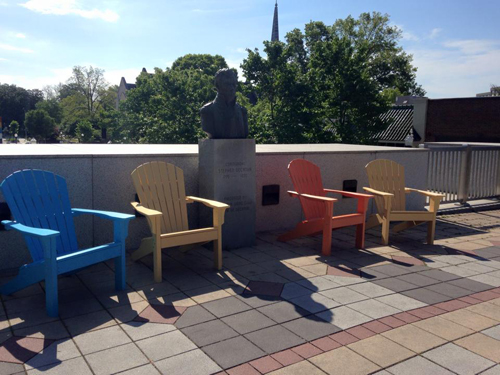 Grab a book from a nearby Little Free Library and curl up on one of the new Adirondack chairs or just have a seat and enjoy some good people watching.
Yes, we know the chairs are not nailed down. That's on purpose so they can be moved for festivals. So if you notice someone trying to take off with one of the chairs (which is not an easy feat because they're not light), put a stop to it. Call them out or call the non-emergency Decatur police department number, 404-373-6551. Do the same if you see someone drawing on or tagging the chairs.
But most importantly of all, we want you to enjoy the chairs. Come out, get some vitamin D and enjoy the view!