Join the Decatur Police Department and Decatur Active Living for a Bicycle Registration and Safety Event.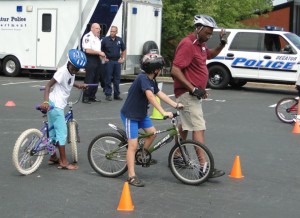 Register your bike, receive a helmet safety check, and ride the "safety course" to learn bike safety, hand signals, rules of the road.
This event is offered FREE to the community! Hosted by: Decatur Housing Authority
When: Saturday, October 18th, 10 am – Noon
Where: Rear driveway to the right of The Oliver House (1450 Commerce Drive) between Commerce Drive and Electric Avenue.
For additional information, please contact jennifer.ross@decaturga.com or cheryl.burnette@decaturga.com