. . . at least it's the last Concert on the Square for the season. If you miss this one, you'll have to wait until the first Saturday in September for the next concert. And you definitely don't want to miss tomorrow night's concert because it's going to be a good one. SHEL is playing – that's the band in the photo below.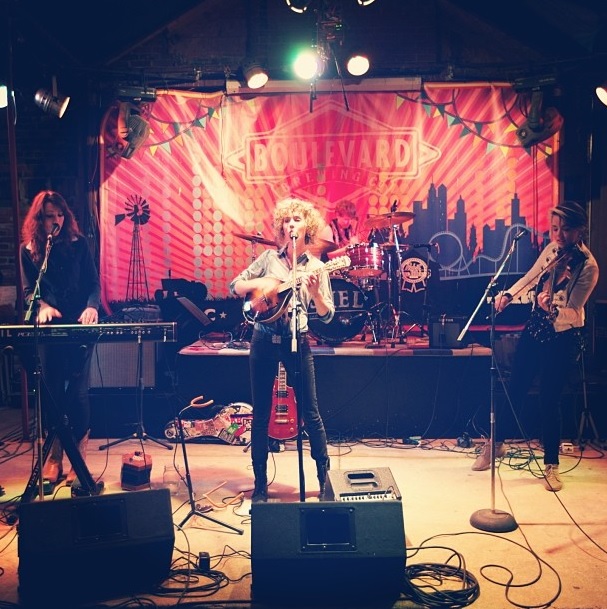 Here's what they're about:
Hailing from Fort Collins, Colorado, sisters Sarah, Hannah, Eva, and Liza were raised in an atmosphere of creative freedom and diligent study. They have honed their musical skills and blended their personalities and visions into a unified whole. From their fetching, unpredictable songs to their whimsical, hand-made top hats, SHEL makes a profound impression. Their growing audiences and critical acclaim point to a full and fruitful career ahead.
And here's what the concerts committee says about them:
SHEL made a big impression recently at Eddie's Attic and we are sure you will be blown away by the creativity, originality, and stage persona of each of these talented sisters. We predict that their success will only grow, so don't miss out on the opportunity to see them here in Decatur.
Are you convinced? Good! Pack a picnic and come up to the bandstand around 7-ish (come early for a better spot) and settle down for a fun evening on the square.
PS: There's a chance of rain. If the concert is cancelled, we'll announce it on Twitter @downtownDecatur.