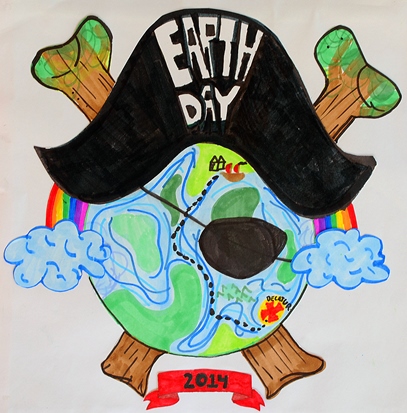 Back by popular demand, the 2014 Decatur Earth Day Festival is Pirate themed!
WHEN: Saturday, April 19
Parade- 12:30pm (Harmony Park)
Event- 1pm-4pm
WHERE: Oakhurst Garden at the corner of Oakview and South McDonough, Decatur.
.
.
Earrrrrth Day Activities!
Costume Parade led by the Funk Pirates at 12:30pm
FREE ARRRTS & Crafts for Kids
Over 40 Vendors
LIVE Music
Special Earth Day T-shirt contest
World Famous Cake Contest (pirated themed of course)
More info online at: wyldecenter.org/decatur-earth-day-festival
Even Pirates Love Parades…
Kick the event off in true pirate style by joining this year's earth-friendly parade. Line up will begin at noon, in Harmony Park in the Oakhurst Business District. The parade sets sail at 12:30pm, led by the Funk Pirates, and ends in the Oakhurst Garden. Decorate your bike, wagon, stroller or yourself, but no gas powered vehicles allowed you land lubbers! Groups over 10 should send an electronic message in a bottle to the parade coordinator, Lena Stevens at lena.stevens@decaturga.com.