Nope. I didn't mistype the title of the post. It's official. Festival director, Daren Wang, is the proud owner of Bookzilla Chuck Taylors courtsey of Sol Design: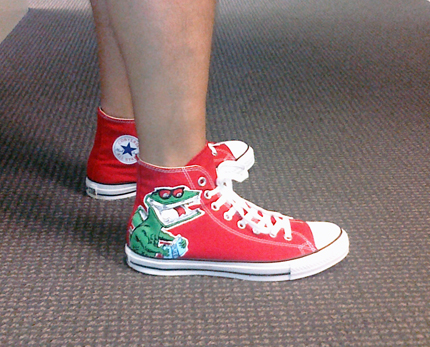 Unfortunately they're the only pair in existence, but I think they would sell like hotcakes if they were part of the festival merch.
Stop by the square this afternoon to check out the field trip school groups having some literary fun and to spot this fantastic footwear in person.