+.* Go local this holiday! Decatur Seasonal Spotlights light the way to shopping and dining deals and ideas in #decaturga. *.+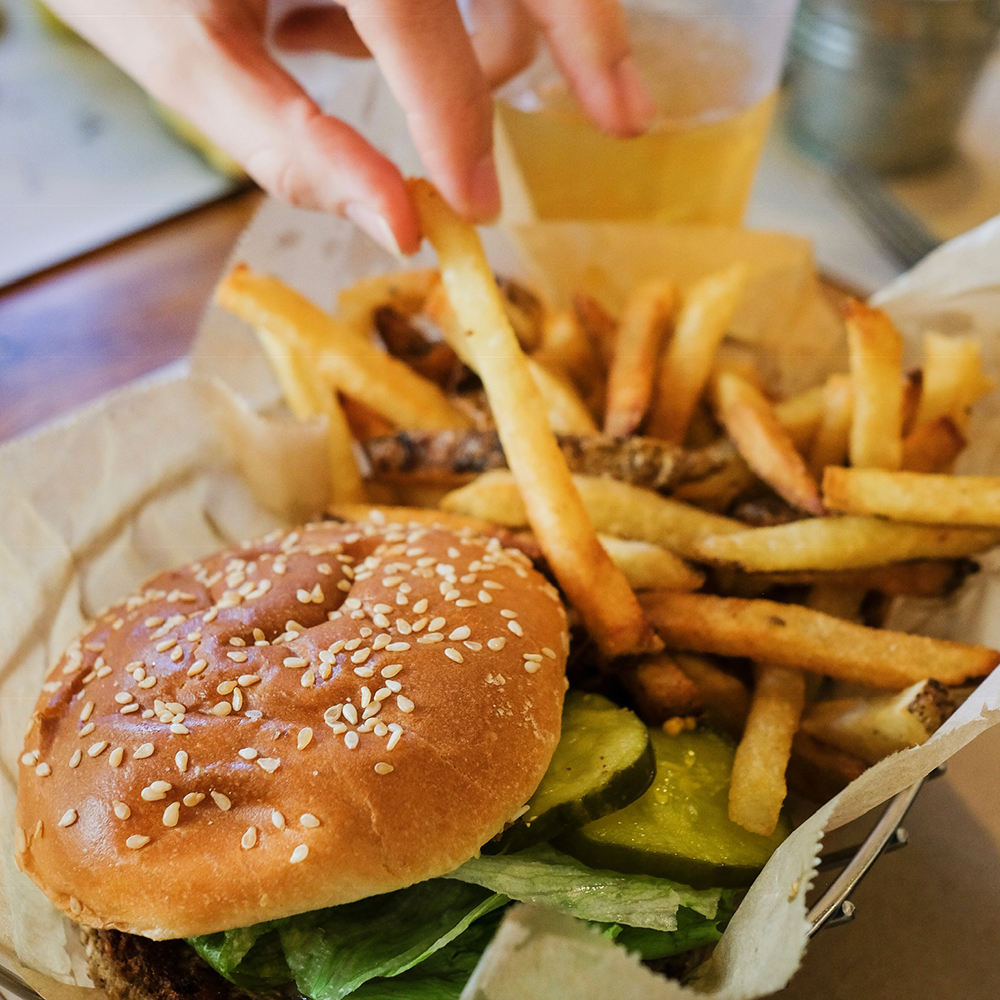 Go ahead, seize the fry at Farm Burger (410 W. Ponce de Leon Ave.). This burger joint pleases gourmets and purists alike with house-made, locally sourced just about everything. Go back to oh-so delicious basics with fresh-cut, french-fried, real-life potatoes, hand-dipped shakes, and good ol' grass-fed burgers with the fixin's! The deliciousness is in the details. Pickles, toppings, sauces, slaws – nothing escapes the chefs here. The whole family can eat ethically, seasonally, and locally at Farm Burger without breaking a sweat (or the bank), and their fast 'n friendly service is just right for hectic holidays.
Terrific Thursdays at Farm Burger: Look for lunch deals, free fries, koozies, and more during their rotating #terrificthursdays deals. See store for details.
Farm Burger
410 W. Ponce de Leon Ave.
404-378-5077