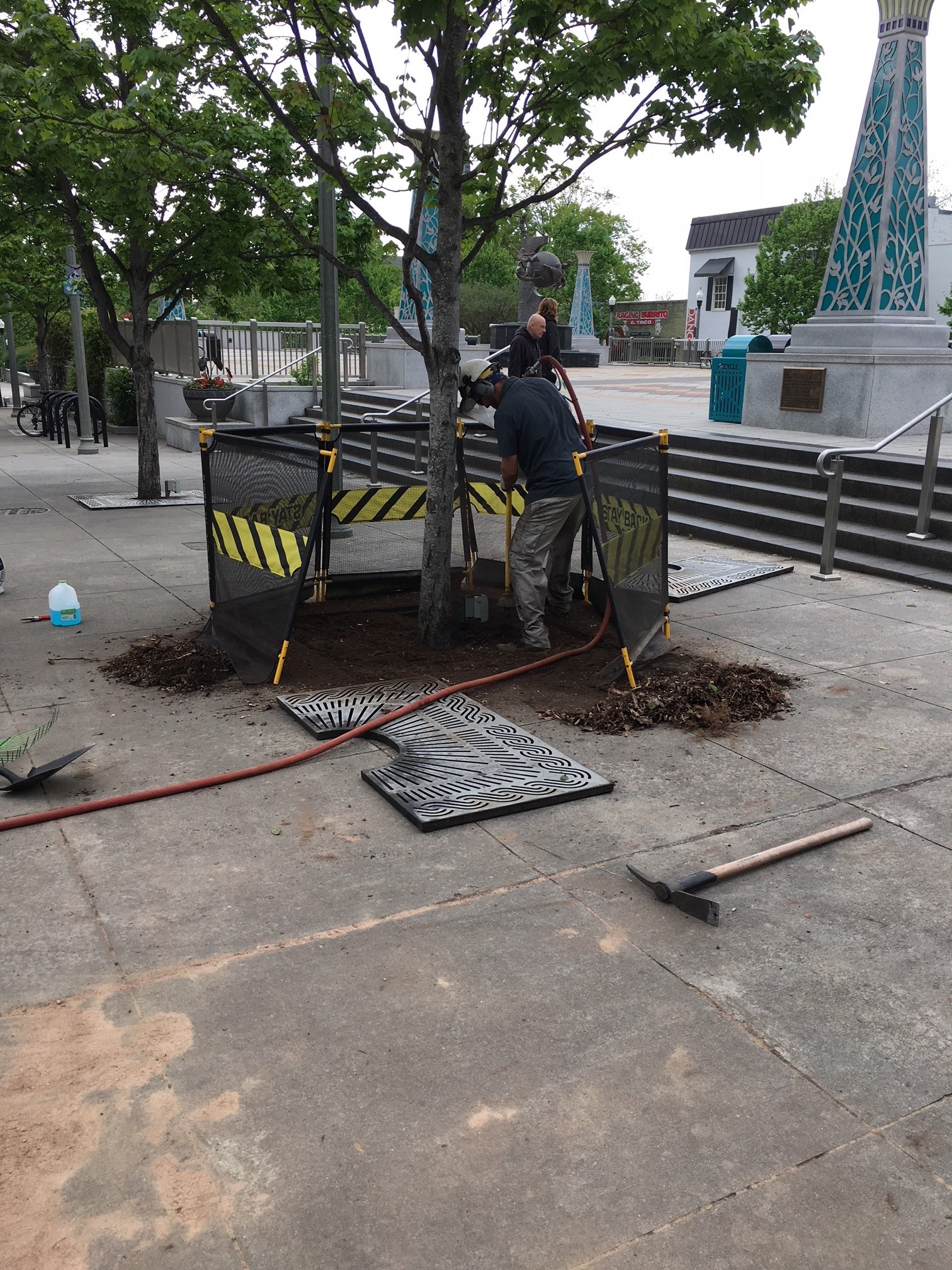 The City of Decatur hired Bartlett Tree Experts  to level out the tree grates along Sycamore Street on the Square. It has been over a decade since the trees were planted, which means a lot of compacted dirt and buckling tree grates.
For the past week, a team of tree experts has been cleaning out the tree wells, aerating the soil, pruning the tree roots, and leveling the ground before replacing the grates. All of the work will enhance the health of the existing trees, which have done well despite their urban environment.
To reduce the impact the work has on the nearby businesses, Bartlett is starting early in the morning and ending before 9 a.m. each day. Work should be complete by the end of this week.