Juicy Drop opened last week in the former Salon Red space on Church Street in downtown Decatur. Check out the interior. You would never know it was a hair salon before: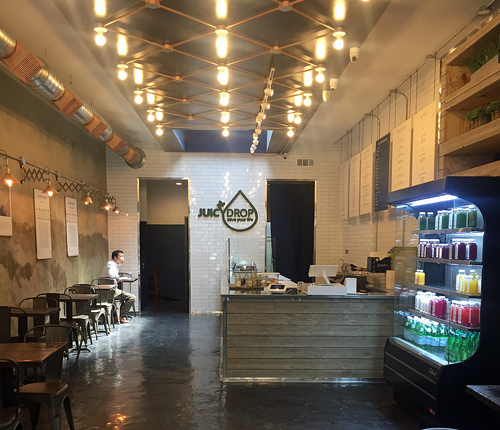 Juicy Drop is a cold pressed juice bar that serves juices, smoothies, acai bowls and salads.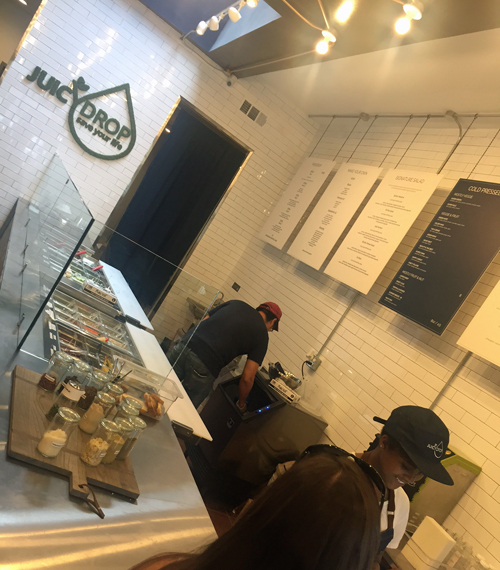 You can order off the menu, pick up a bottle of cold-pressed juice or homemade almond milk, or order a juice cleanse.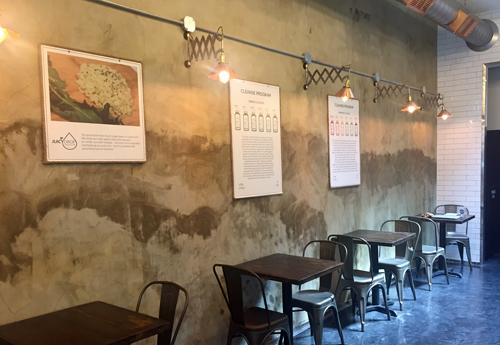 There are a number of green juice options. The Green Wave contains kale, lemon, apple, spinach and pear.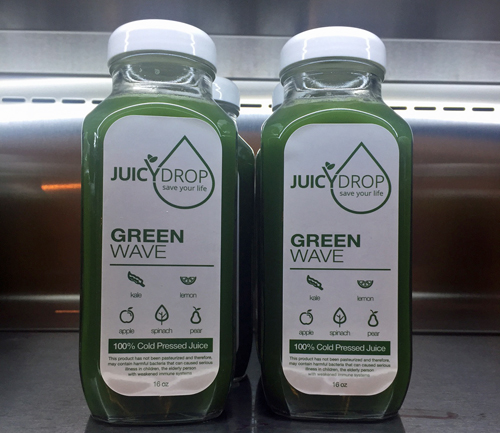 If green juice isn't your thing, you can try a non-green juice like Summer Breeze, which has juiced watermelon and lemon in it.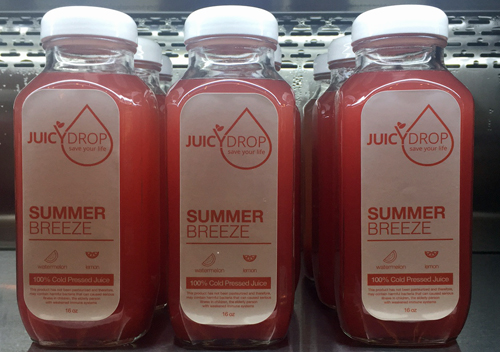 You can build your own acai bowl with a large selection of fruits, granola and seeds.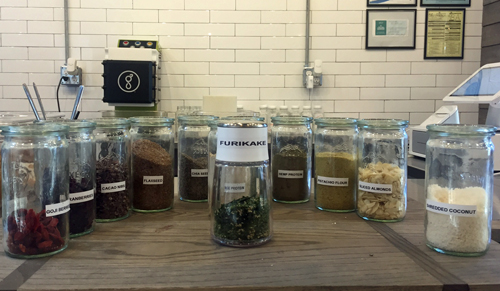 For more information about cold pressed juices and for a full menu visit Juicy Drop's website.
Juicy Drop
119 E. Ponce de Leon Ave.
Decatur, GA 30030
www.myjuicydrop.com
IG: @myjuicydrop
FB: MyJuicyDrop