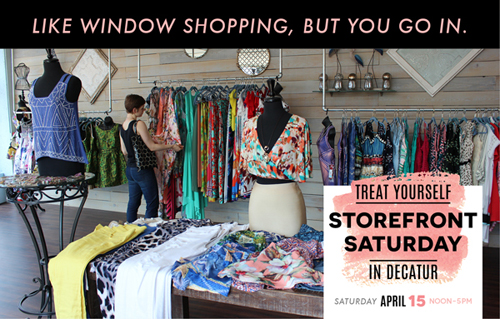 Storefront Saturday returns this year on Saturday, April 15, noon-5 p.m. This Decatur shopping event includes raffles, prizes, snacks, specials and oh-so-much more at participating businesses.
Twenty-three shops are participating this spring (that's the most we've ever had!): Aimee Jewelry and Fine Art Gallery | Bleu Hanger | Boutique Karma | Coco + Mischa | Decatur Bikes | Decatur Square Framing and Gallery | The Great Frame Up | Greene's Fine Foods | Homegrown | Kismet Jewelers | Little Shop of Stories | Natural Body | Pure Barre | Salon Red Kids | Solidcore | Sq/Ft | Squash Blossom | Treehouse Kid & Craft | Tres Jolie | Trinity Mercantile & Design | Vivid Boutique | Wild Oats and Billy Goats | Worthmore Jewelers
Make a purchase at a Storefront Saturday shop, bring your receipt to the tent on the square, and enter to win a giant gift basket filled with over $500 in goodies from local shops. You can enter every time you make a purchase at a participating shop, which means you have up to 23 chances to enter. Here's a little sneak peek at some of the items going into the raffle basket. We'll reveal more later this week on Facebook.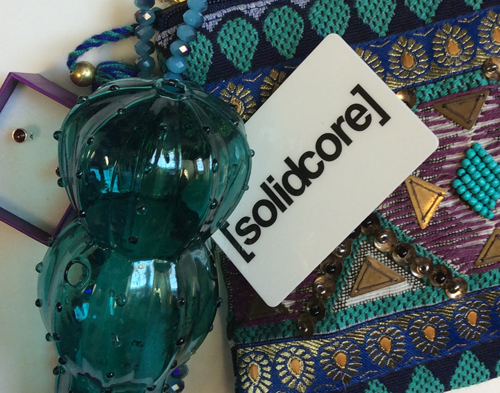 So come on out to the square this Saturday and treat yourself. Keep an eye out for the silver and pink balloons to find participating shops that will have Storefront Saturday maps at their check out counters.