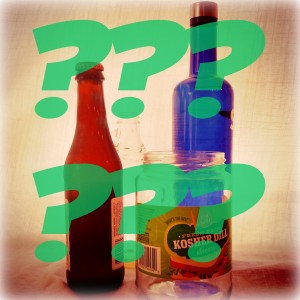 The City of Decatur is deciding whether to continue to keep glass in the residential curbside recycling program or remove it and send it to a landfill with other household waste. Your input will be helpful to this process.
.
Why is this necessary?
Metro Atlanta recycling companies have announced that they will only accept glass for recycling if it is separated from other materials. The City's current recycling firm, Latham Home Sanitation, is obligated to pick up glass in Decatur through June 30, 2016; however, as of July 1, 2016, City of Decatur residents will no longer be able to mix glass with the other recyclables.
The Decatur Public Works Department and the City's Environmental Sustainability Board are exploring options to address the new limits on glass recycling. The options are outlined below, along with their financial impacts on residents.
For more details and updated information visit decaturga.com/glass
What Are the Options?
Current Recycling Program
Cost: Annual Sanitation Fee $250
The Annual Solid Waste Fee covers the cost of offering co-mingled curbside residential recycling service in addition to household trash and waste, yard debris and other sanitation services.
Glass is mixed in with other recyclables and collected at the curb. This will no longer be an option after June 30, 2016
Option 1- Continue to Offer Residents the Convenience of Recycling Glass at Home by Separating Glass from Other Materials
Cost: Annual Increase of $25-$35
Resident separates glass from other recyclables and places it on the curb in its own container during normal collection day.
Option 2- Glass is Not Recycled and Goes to Landfill
Cost: Annual Increase of $10-15
Resident places glass in pay-as-you-throw garbage bags and the City of Decatur takes it to the landfill.
Currently glass makes up about 20% of most residents' recycling.
Cost estimate includes $5 increase in Annual Solid Waste Fee and cost to the resident for purchase of additional pay-as-you-throw bags.
Please visit Open City Hall to give us your feedback.  The survey should take less that 5-minutes to complete.  If you have any questions about this issue contact Lena Stevens, lena.stevens@decaturga.com, 404-377-5571