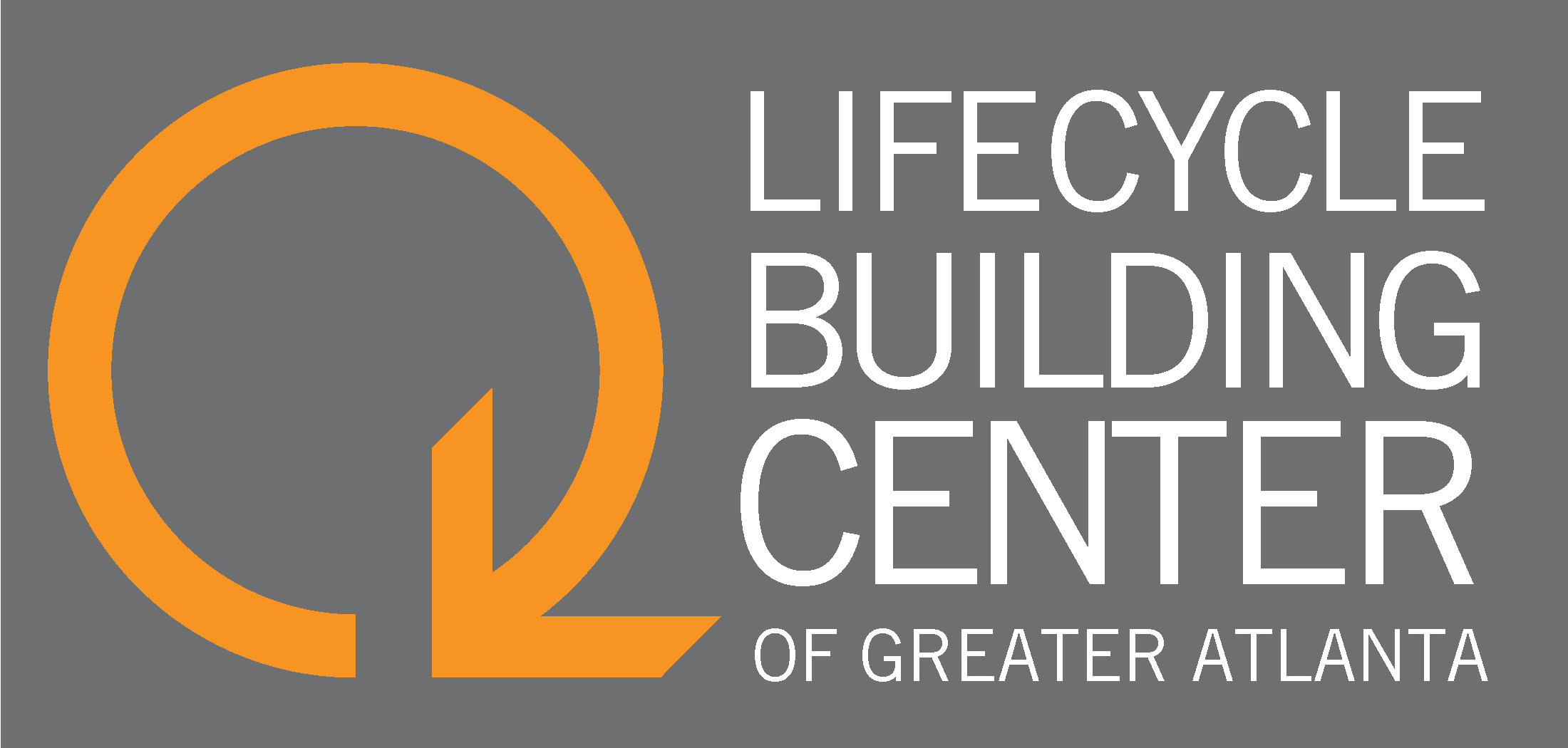 As demolition begins at the Beacon School Complex, the City of Decatur has been working to find ways to divert materials from landfills.  Items and materials that couldn't be used by city departments, and would have otherwise been thrown away, have been repurposed with the help of the Lifecycle Building Center (LBC).
Leading the salvage project at the Beacon School Complex was Decatur native Adam Deck, Director of Operations for LBC.   Adam grew up in Decatur and remembered playing basketball on the very gym floor he was salvaging.  The collaboration opportunity was brought to the City by resident Frank Burdette, who serves on the advisory board for LBC and has worked with the MLK Jr. Service project to weatherize homes for over 10 years.  Several volunteers also chipped in on Easter Sunday to make the project happen.
LBC started in 2011 with the goal of capturing reusable building materials from the waste stream and improving resource efficiency in the built environment.
.
The organization has developed partnerships with several non-profits to reuse items, but they also have a shop which is open to the public;
Tuesdays & Fridays, 10am-6pm
Saturdays, 10am-4pm.
Salvaged materials included cabinets from the Police Department break room, shelving, lockers, wooden benches, exit signs, sinks, and wood flooring from the Ebster Gym.  Staff from the non-profit organization Wonder Root also stopped by to collect materials that could be used in youth art projects.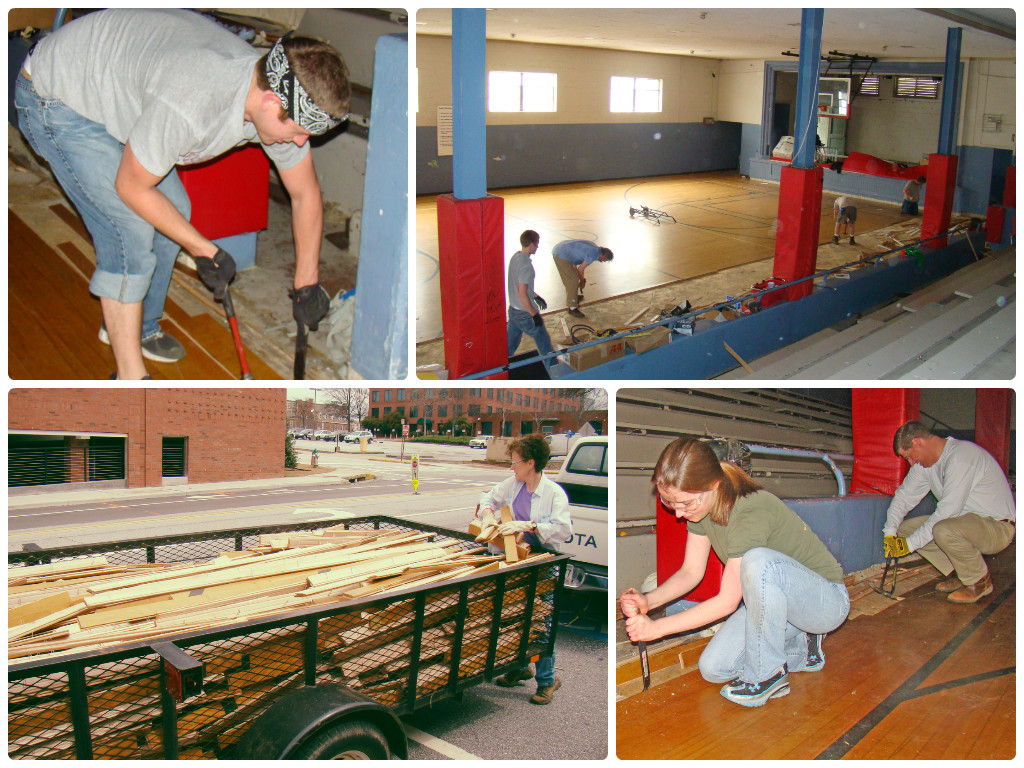 To see more detail about the Beacon School Complex development, visit our website www.decaturga.com.
For additional information about the Lifecycle Building Center, visit http://www.lifecyclebuildingcenter.org/ or contact Adam Deck at adam@lifecyclebuildingcenter.org,  404.997.3873.