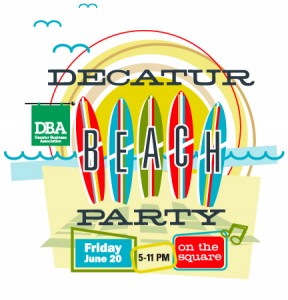 Decatur's giant beach party is coming soon, complete with 60 tons of sand! There are many volunteer shifts available, beginning with setup at 9 a.m. on June 20. Volunteers will receive free party admission.
Already registered with Volunteer Decatur? Click here.
To sign up with Volunteer Decatur, click here.
Questions? Email volunteer.decatur@decaturga.com or call the Decatur Visitor Center at 678-615-0915.