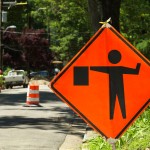 Decatur's Design, Environment & Construction Division shares the following information: 
City construction activities are scheduled from Oct. 13 to Oct. 24, 2014, weather permitting, on Ansley St. from Oakview Rd. to the west side of the Kings Highway intersection.
The City's contractor, Stewart Brothers., will be performing all of the required work to mill, patch, resurface and replace street humps with speed tables on this street and will post signs on the street three days in advance of the start of construction. ALL VEHICLES MUST BE REMOVED FROM THE STREET DURING DAYLIGHT HOURS, 7AM to 6PM, WHEN WORK IS PERFORMED.  Vehicles parked on the street during the posted times are subject to towing.  PLEASE WATCH FOR THE POSTING ON YOUR STREET.  PLEASE CONTACT THE DESIGN, ENVIRONMENT AND CONSTRUCTION DIVISION @ 404-370-4104 and ask for John F. Madajewski for further details, if necessary.