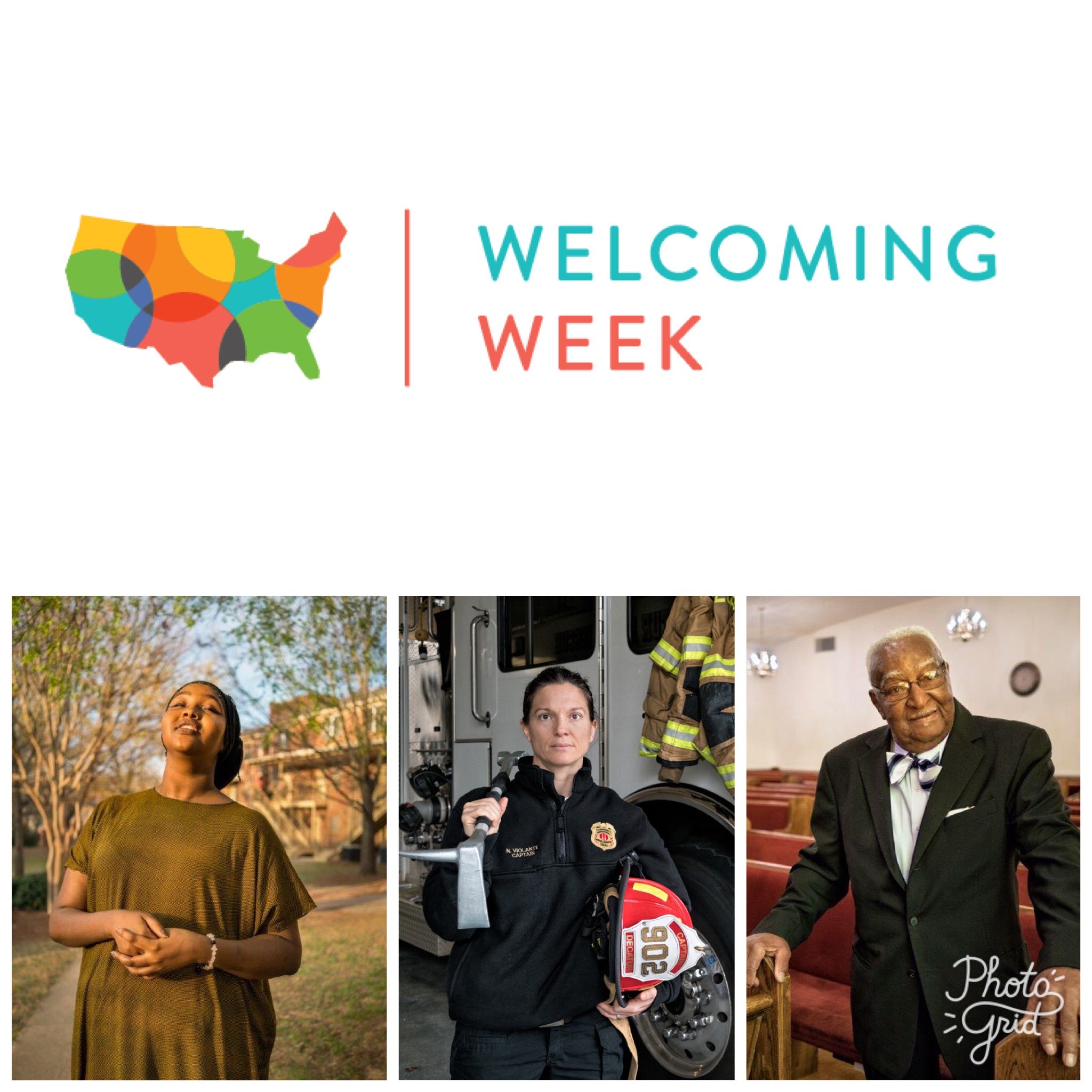 This year Decatur will host a Welcoming Week kickoff event on Friday, Sept. 15, 5-7  p.m. at the community bandstand on the square. Bring your family and friends as we celebrate what it means to be a member of the Decatur community. There will be artists, refreshments and speakers from the community sharing their stories of immigration and what being a Decatur resident means to them.
A public art installation based on Decatur photographer, Beate Sass' I Am Decatur photo project will be on view beginning Sept. 14 and will be unveiled during the reception. You can also view the exhibit online at IamDecatur.com. Subscribe to receive new stories as they are published.
The event is free and open to all who wish to join.